Webinars
AI in Vision Applications: Challenges, Solutions & Future
Originally Recorded May 20, 2021 | Noon - 1 PM ET
ABOUT THIS WEBINAR
There has been significant ongoing interest in machine vision applications where artificial intelligence (AI) tools and techniques play a key role in the solution implementation. This non-commercial webcast will provide an up-to-date perspective on the use of AI specifically for machine vision including tasks in inspection, guidance, and more. It will discuss some of the ways AI is successfully implemented along with the related challenges, and in addition provide a practical overview of the use of AI in machine vision and how it fits in with other machine vision tools.
We will look at what the future holds for this technology in machine vision, and provide real-world application examples. This webinar will be of interest to anyone considering the implementation of machine vision using AI in an industrial/manufacturing setting.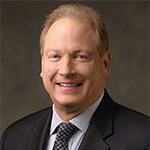 David Dechow
David L. Dechow is a globally recognized expert in machine vision integration and technologies. He is the Principal Vision Systems Architect for Integro Technologies Corp., where he works with sales and engineering teams in the application evaluation and design of complex turnkey machine vision solutions. Prior to his position at Integro, he was Staff Engineer for Intelligent Robotics/Machine Vision at FANUC, and earlier was the founder, owner, and principal engineer for two successful machine vision systems integration firms.
Mr. Dechow is a recipient of the AIA Automated Imaging Achievement Award honoring industry leaders for outstanding career contributions in industrial and/or scientific imaging. He is a member of the Automated Imaging Association Board of Directors, and serves on the editorial advisory board of Vision Systems Design magazine.
As a key educator within the industry for many years, Mr. Dechow has participated in the training of hundreds of engineers as an instructor with the AIA Certified Vision Professional program. He is well known for his many informative technical articles, webinars and conference sessions which span a wide range of machine vision topics and technologies.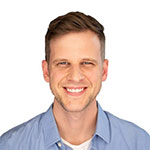 Stephen Welch
Stephen Welch is VP of Data Science at Mariner, where he leads a team developing deep-learning based solutions for manufacturing applications. Prior to working with Mariner, Stephen was VP of Machine Learning at Autonomous Fusion, an Atlanta-based autonomous driving startup, where Stephen lead the design, development, and deployment of machine learning algorithms for autonomous driving. Stephen has extensive experience training and deploying machine learning models across a wide variety of domains, including an on-board crash detection algorithm that is now deployed in over 1M vehicles as part of the Verizon Hum product. Stephen strives to not just develop strong technology, but to explain and communicate results in clear and accessible ways – as an adjunct professor at UNCC, Stephen teaches a 60+ person graduate level class in machine learning and computer vision. Finally, Stephen is the author of the educational YouTube channel Welch Labs, which has earned 200k+ subscribers and 10M+ views. Stephen holds 10+ US patents, and engineering degrees from Georgia Tech and UC Berkeley.
This webinar is filed under: