Webinars
Advances in Machine Tending
Originally Recorded August 22, 2023 | 2 - 3 PM ET
ABOUT THIS WEBINAR
Manufacturers working with machined parts are increasingly turning to new classes of small-footprint, lightweight, collaborative robots to load and unload their machines. Cobots from Universal Robots are ideally suited to automate press brakes, CNC, injection molding, and more machining processes. Where should manufacturers look to start improving productivity and quality around their shop?
Join Justin Griffin, Regional Segment Manager, Machine Tending from Universal Robots, to explore the business benefits that accompany new collaborative technologies in machine tending automation. He will show how recent innovations in cobot installation, pre-integrated peripherals, and quick redeployment strategies, are increasing uptime and overall productivity in machining.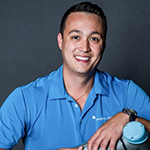 Justin Griffin
Regional Segment Manager - Machine Tending
Universal Robots
Justin Griffin has been with Universal Robots for over six years and is currently the Machine Tending Segment Manager for the United States and Canada. Prior to joining the company, he worked for a robotics integrator and custom machine builder. This experience would prove to influence his early years in Regional Sales at Universal Robots, where he developed and worked with a diverse network of solutions providers throughout his Mid-Atlantic region. These networks would achieve outstanding results, deploying north of 1,000 robots during his tenure in the territory. In his new job role, Justin focuses on enabling end users and solution providers with new and advanced solutions for robotic automation of their machine tools. Some examples include automatic work holding, connectivity packages/interfaces to machine controllers, or intelligent software that autonomously manage tool wear throughout their machining processes.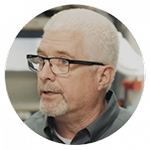 Brian Havey
Director of Sales
VersaBuilt
Brian is an electrical engineer by education that went into technical sales about 25 years ago. He enjoys selling compelling products, like VersaBuilt CNC machine tending solutions, that have a significant positive impact on our customers. In his spare time, Brian enjoys outdoor activities like whitewater rafting and skiing.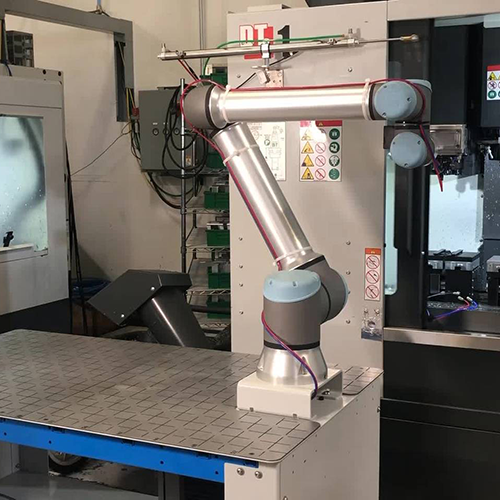 Exclusive Sponsor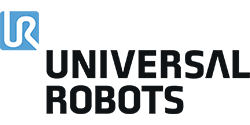 Universal Robots aims to empower change in the way work is done using its leading-edge robotics platform. Since introducing the world's first commercially viable collaborative robot (cobot) in 2008, UR has developed a product portfolio including the UR3e, UR5e, UR10e, UR16e and UR20, reflecting a range of reaches and payloads. Each model is supported by a wide selection of end-effectors, software, accessories and application kits in the UR+ ecosystem. This allows the cobots to be used across a wide range of industries and means that they can be redeployed across diverse tasks.
The company, which is part of Teradyne Inc., is headquartered in Odense, Denmark, and has offices in the USA, Germany, France, Spain, Italy, the Czech Republic, Romania, Turkey, China, India, Japan, South Korea, Singapore and Mexico.
Universal Robots has installed over 50,000 cobots worldwide.
We have a comprehensive sales and support network with over 800 distributors and certified system integrators located in over 60 countries helping our customers select, purchase, deploy and care for their cobots.
For more information, please visit www.universal-robots.com.
This webinar is filed under: