Webinars
Advanced Material Cutting with Robotics
Originally Recorded October 15, 2020 | Noon - 1 PM ET
ABOUT THIS WEBINAR
The case for robotic automation can be made in nearly every industry: automotive, aerospace, marine, consumer goods, food & beverage and so many more. One such area these manufacturers are realizing a host of benefits from automating is in material cutting. From the hardest metals to plastics, composites and everything in between, there are several cutting processes available depending on a variety of factors including material, cycle time, cost and more. However, the distinction between these processes and the benefits one may provide over the other is not always clearly defined or understood. In this webinar we will explore the many benefits of integrating robots combined with the advanced materials cutting ability of waterjet, laser and router. We will consider pros and cons of the various types and identify common pitfalls to avoid choosing incorrectly.
Panelists:
Christon Manzella, Shape Process Automation
Ray Boeman, Michigan State University
Michael Sharpe, Fanuc America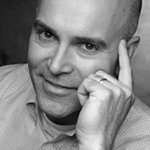 Jim Beretta
Jim Beretta is president at Customer Attraction, a Marketing Consulting company specializing in the automation and robotics industry. He is best known as the driving force behind marketing and branding for one of North America's largest automation integrators, with over 20 years in the automation industry. He operates his marketing consultancy and works with Automation manufacturers, distributors, robot companies and the automation community around the world. Jim is a speaker and moderator at industry conferences and is an expert at marketing and branding. He is also a member of RIA.
This webinar is filed under: