Webinars
ADAS Systems & Autonomous Vehicles: The State of the Industry
Originally Recorded May 28, 2019 | Noon - 1 PM ET
ABOUT THIS WEBINAR
If your car is less than 10 years old, you are likely using a form of Automatic Driver Assistance Systems (ADAS). The current 2019 model of the same car is most likely enhanced with even more ADAS capabilities. Generally, ADAS relies on sensors. While not all ADAS systems use imaging, many advanced ADAS technologies incorporate imaging technology as well. Since the principal purpose of ADAS is to improve driver safety, imaging becomes critical.
This webinar reviews the spectrum of ADAS technology in autonomous vehicles today. Experts will identify those that rely on imaging, and discusses the special capabilities that make imaging work in the challenging environment of road transportation including various conditions and weather elements.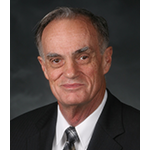 Perry West
Perry is the founder and president of Automated Vision Systems, Inc., a leading consulting firm in the field of machine vision. He has over 35 years of experience in machine vision and includes experience in system design and development, software development of both general purpose and application specific software packages, optical engineering for both lighting and imaging, camera and interface design, education and training, manufacturing management, engineering management, and marketing studies. He received his BSEE from the University of California at Berkeley, is a past President of the Machine Vision Associate of SME, received the MVA/SME Chairman's Award in 1990, and received the AIA's annual Achievement Award in 2003.
This webinar is filed under: