Webinars
Teradyne Executive Webinar
Automation: The Next Five Years – What You Need to Know
Originally Recorded November 05, 2020 | 11 AM - 12 PM ET
ABOUT THIS WEBINAR
This executive roundtable is presented and sponsored exclusively by Teradyne and its affiliated companies. This webinar is not open to additional sponsors.
A Roundtable Discussion with leaders from Teradyne and its Industrial Automation Group - AutoGuide Mobile Robots, Mobile Industrial Robots (MiR) and Universal Robots.
In today's challenging environment, manufacturing & logistics firms are accelerating automation deployments into more and more applications, and expect to do so for many years. It's up to automation experts, with an eye to the future, to help the industry address quickly evolving challenges with innovative automation solutions. With three of the most innovative and successful new automation companies in its Industrial Automation Group, Teradyne is in a unique position to take the long view required. This gives Teradyne and its robotics companies greater insight into big-picture industry needs that span technologies and applications. Join us for a roundtable discussion with the leaders of Teradyne's robotics companies – AutoGuide, Mobile Industrial Robots and Universal Robots, along with Teradyne executive VP Walter Vahey – to understand the biggest challenges in the industry today and how to plan for the future.
Key Takeaways:
The biggest challenges and limitations in Industrial Automation today
How these challenges can be solved in the future
The role both hardware and software play today and in the future of robotics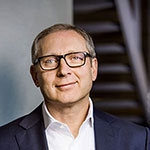 Jürgen von Hollen, President, Universal Robots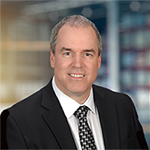 Rob Sullivan, President, AutoGuide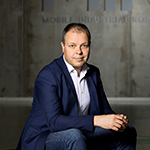 Søren Nielsen, President, Mobile Industrial Robots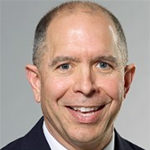 Walter Vahey, Executive Vice President, Teradyne
This webinar is filed under: