The Appearance of the Printing Iron Products Detection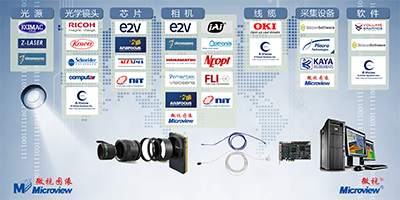 Printing iron products as a special printing industry has made great development. In the 1970 s only 200 - odd national printing iron products industry. Increased to more than 700 of the 80's, by the end of the 90's. Printed iron products enterprise development to more than 2000. Metal packaging printing iron products, is in the service of the related industries. With canned food, beverage, oil chemical industry, medicine, stationery, cosmetics, etc. The development of related industries. Product packaging printing iron demand shock; 2 it is aimed at the huge market of China by foreign investors, flock, high starting point, large investment. Advanced equipment, exquisite technology, talents, scientific management. Called the printing iron products of tin plating steel sheet printing.
Printing iron products inspection points of conventional physical and chemical inspection and the special requirements of the two. The content of the conventional physical and chemical inspection are:
Visual inspection mainly by means of macroscopic observation. The positive and negative printing iron products product requirements have no obvious smudgy, wrinkles. Main part printing surface have no obvious scratch. Secondary parts allow a slight scratches. Text lines are clear deformation, complete points clear, complete and distinct Ink uniform hue accurate.
Physical and chemical properties are: high impact strength, adhesion, gloss, whiteness, ink layer surface hardness, resistant to cooking, overprint, etc., in addition to the special requirements such as sulfur resistance test, the acid test of inspection is refers to the additional outside of the regular inspection.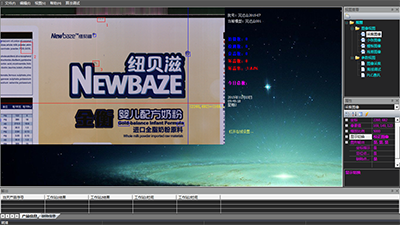 Microview as research and development of printing product appearance quality detection system, iron products can online real-time detection, effectively save the labor costs, improve the testing quality and efficiency.
The main technical indicators:
Testing products for the iron print (such as: cans of milk powder paving products)
To detect the object size, scope of application for 150 mm to 500 mm wide, length is 100 mm to 250 mm for all products
Precision: 0.5 mm or less, the color difference: 5% or less
The detection speed: 250 / min or more
Detection qualified rate: 98% or higher
Waste collection for the continuous collection, non-stop production
Offline detection and on-line detection models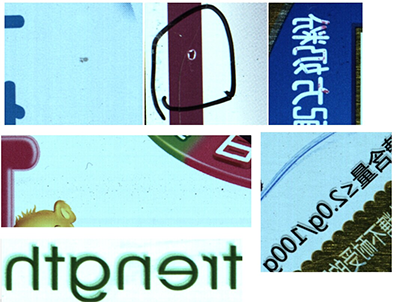 Product defect type:
Printing defect, error, overflow;
The string of color printing
Printing overprint deviation
Surface dirt, black spots
On the surface of other small points
Surface scratches
About Microview
Microview as a professional engaged in video image acquisition/processing CARDS, modules, systems, software, all kinds of models (interface: USB2.0/3.0,GigE/10-GigE,CameraLink etc.Resolution and speed: sd/hd/at / / ultra-high speed, high-speed levels: industrial grade levels/science/civil/medical grade levels/military/aerospace, etc.) and so on independent product research and development, custom development, to undertake system and agent of foreign brands product model, has rich experience in product and system scheme selection.