Pill Box Stamping Examination System
Description
Pill box stamping examination system is used on medicine packing line. It provides examination of possible defects of stamping, such as missing character, wrong date, indistinct character, etc. It recognizes stamping with AI algorithm, thus remove defective products, in case unqualified products flow into the market, making manufacture& quality control smarter.
Software interface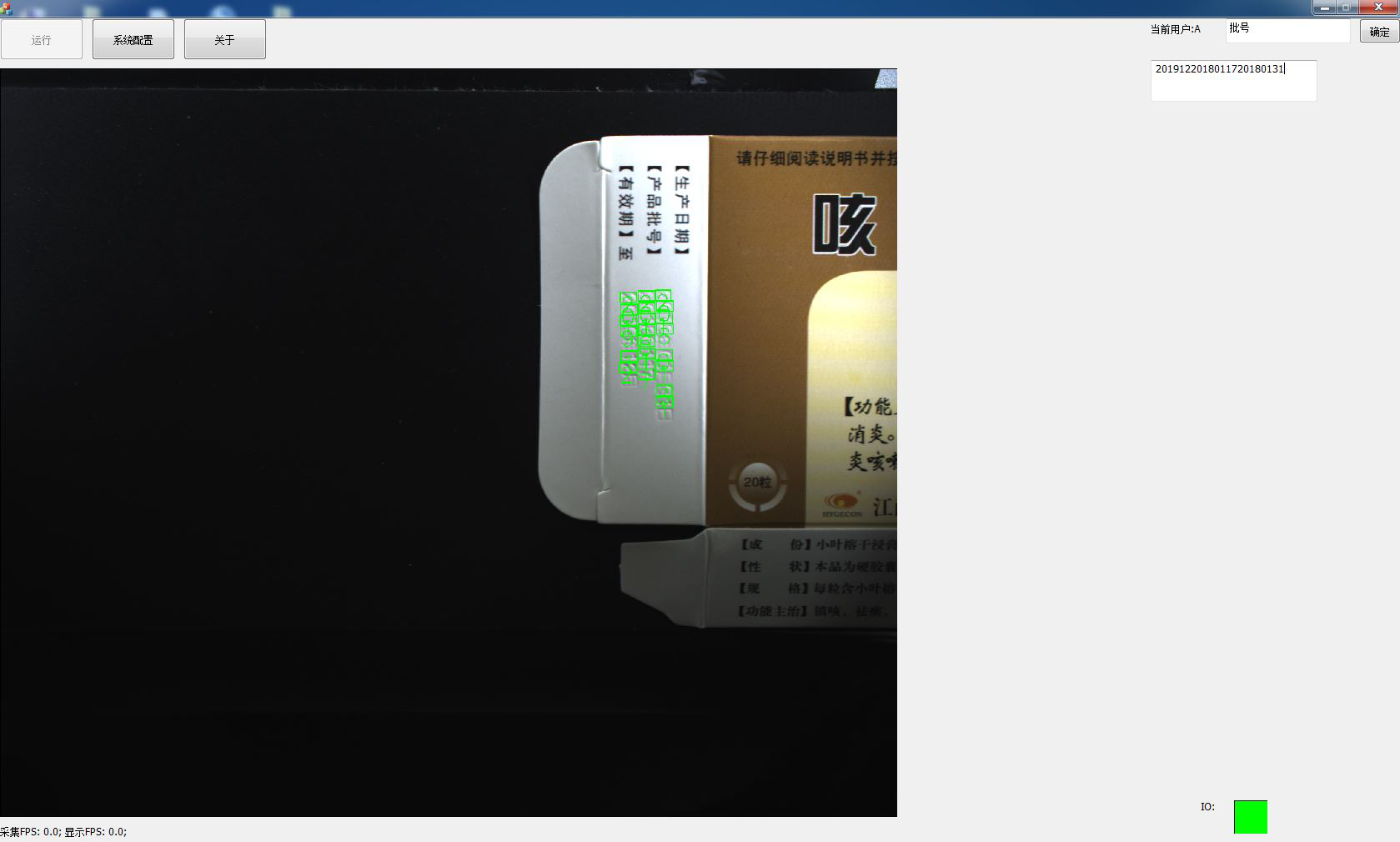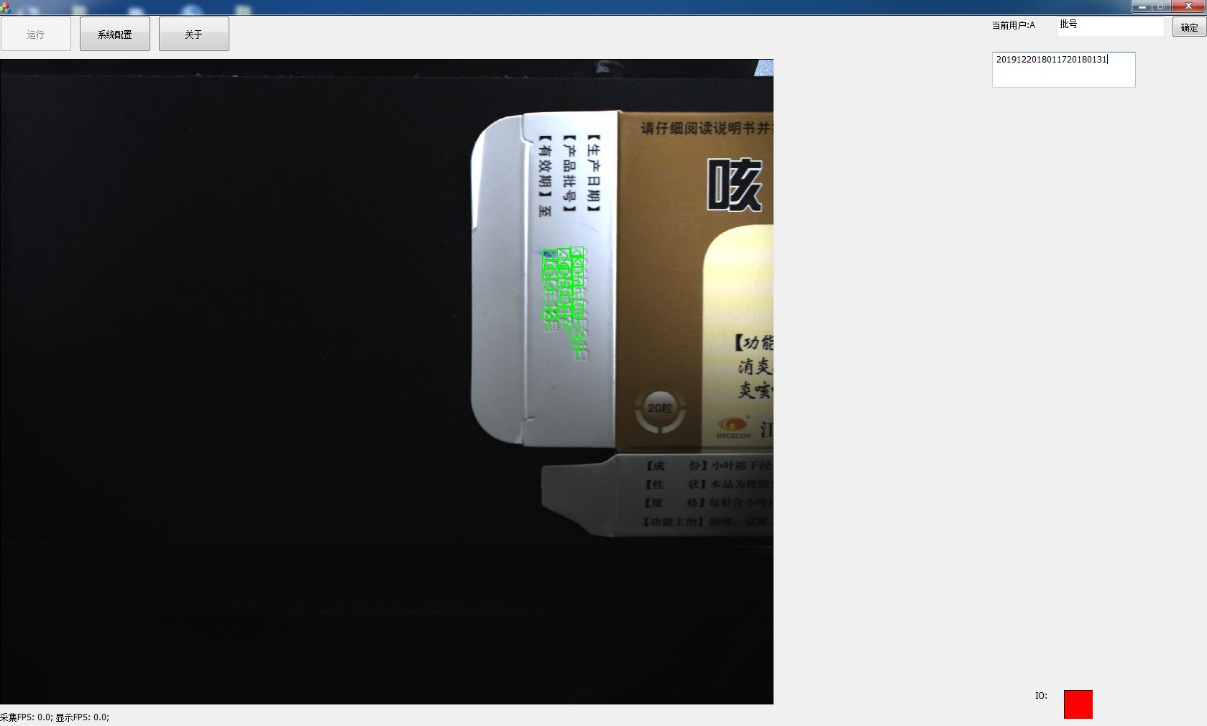 Features
AI process
Instead of those traditional character recognition algorithms that are error-prone?the system recognizes stamping with AI algorithm, can easily make out obscure stamping,
Better lighting
The system light with specific light source, very obscure stamping can be made out and recognized with AI algorithm.
Easy to use/maintain
After machine learning, the system can be directly used on a different line if the font is same. Need only 20 more samples to learn if the font is different.
Scope of application
Used by pharmaceutical companies. Used for the examination of any pill box stamping.
Parameter of examination
Specification: Any pill box stamping.
Speed: 300pcs/min
Detection rate: 100%
Features to be detected: Missing character, wrong date, wrong batch number, indistinct character, etc.
Detectable defect samples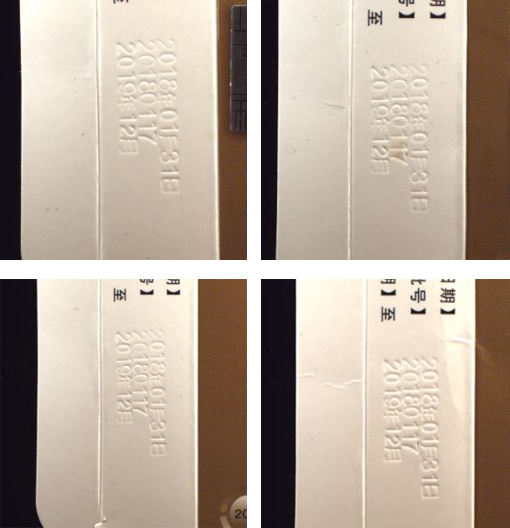 Examination results diagram