How New "Augmented Reality" Methods Will Replace Existing Measurement Technology
POSTED 11/24/2020
 | By: Markus Riedi, Opto GmbH
How new "augmented reality" methods will replace existing measurement technology
Optical Metrology, Image Processing, CQ and AR
The current developments surrounding the global corona pandemic and the distortions in coexistence and economies will hopefully sharpen our focus.When you see intelligent people walking through the streets with cubic metres of toilet paper, truckloads of pasta and flour, it is quite obvious that we have lost focus.
Perhaps this challenge gives a new meaning to the term "Reduced to your needs". In optical metrology and image processing, the interpretation of images as data has led to disruptive approaches. Well-known technologies, such as deep learning, have led to new classification patterns and, in niches, have produced very reliable AI solutions that were unthinkable years ago.
Nevertheless, as the unfortunately cancelled Control fair would have shown again, measurement technology is still far behind the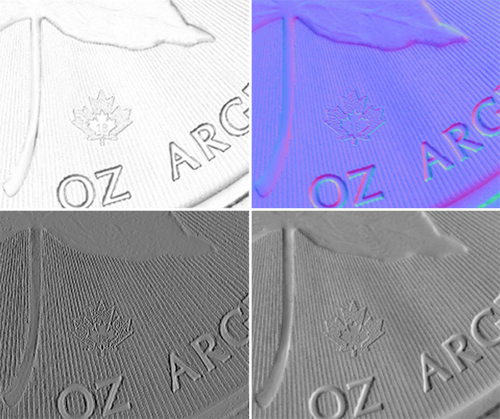 methods used in drug development and pathology. As Corona shows, it is possible to research and produce vaccines in record time that would have been unthinkable not so long ago by focusing and pooling resources. This is mainly due to the revolutionary data analyses that make use of existing big data pools to learn from experience and draw new conclusions.
Perhaps the many existing standards, the well-established distribution channels and value-added chains, and the focus on the essential - quality - are clouding our view in quality control. This is not just an accumulation of measured values in comparison to standards, but in many cases the overall impression, in which the geometric and purely physical parameters are not everything.
It is still a goal of quality control to digitally capture the human aspect of quality determination in order to evaluate and classify it. Since we have been using traditional measuring technology for some time now, we are familiar with the properties of almost all materials and surfaces. These properties are produced by equally well-known manufacturing processes, recurring quality and the same known defects. Why not use these findings to redefine the concept of quality? Now is the time to bring us humans back into the foreground and to orient the entire product to our needs. A product is always bought by emotions and therefore our individual impression is essential.
Opto GmbH has therefore taken on the task of digitising the "Human Perception of Surfaces" with solino. The result is a tool with which not only surfaces can be described, but also form and position, tribology, colour and waviness in a single data set and with only one image acquisition solution. It is clear that this would eliminate many measuring instruments and make quality determination faster and more reliable. So why is this not already available? The fear of leading manufacturers to sell only a fraction of their equipment is one possible explanation. Non-compliance with standards is another.
Since quality description is done by comparing and learning from data sets, acceptance is still difficult to convey. But Google, too, recognises the difference between dog and cat, only by comparing data sets better and faster than the image-analytical method is able to do.
With solino, Opto has developed a solution that correlates existing product information and manufacturing parameters with the help of aspect images (e.g. through photometric stereo recordings) and thus generates a digital product description. This information can be used directly as a quality criterion, or the information can be fed back into artificial images or an animated representation of the objects (AR). It is also possible to display only the topography and colour differences of an object, or even to create a low-reflection image. In all cases only a fraction of the available information is used, but a hyperrealistic representation is closer to our understanding of the object than an abstract data set.
Perhaps the combination of the data to calculate an AR representation, together with data analysis, is the solution. In all cases, as with any "computational imaging technology", a suitable niche and a suitable task is required. Another difference to traditional measuring methods is the time required to generate the data once and link them accordingly. Setting up neural networks, using existing data analysis methods, can lead to unimagined precision with a little data mining. This can be correlated with the acceptance criteria and manufacturing data and process predictions can be made, which quickly turns AR into an automated inspection solution. As the hardware is only part of the solution and only needs to be adapted to the size of the application via the reflex analysis taking place in the background, solino is a perfect link between component manufacturers and system integrators or machine manufacturers.
Opto GmbH positions itself here as a technology partner for reflex analysis and the creation of data sets, as well as a hardware partner for plug & play cameras with integrated optics and lighting, the well-known imaging module family.
With 40 years of experience in the production of special microscopes and screening solutions, in series for leading industrial partners and manufacturers of medical analysis systems, it has been important for a medium-sized company to never lose sight of the essentials and to find the right niche. With solino and the imaging modules, the interpretation of AI and sensors has been successfully achieved. AR solutions can be easily derived from them. Perhaps it is just coincidence that in times of a return to values the view of the essential becomes more interesting again and the slogan of Opto GmbH "Optical Solutions, reduced to your Needs" is more topical than ever.