Blister Pack Visual Examination System
Description
Blister pack visual examination system is used on pharmaceutical packing lines. It provides functions like quality examination& examination data recording during the packing process. It can detect defects like capsule absence, capsule broken, existence of foreign matters, etc. With these data defective blister packs can be removed. This progress improves efficiency and makes manufacture& quality control smarter.
Software interface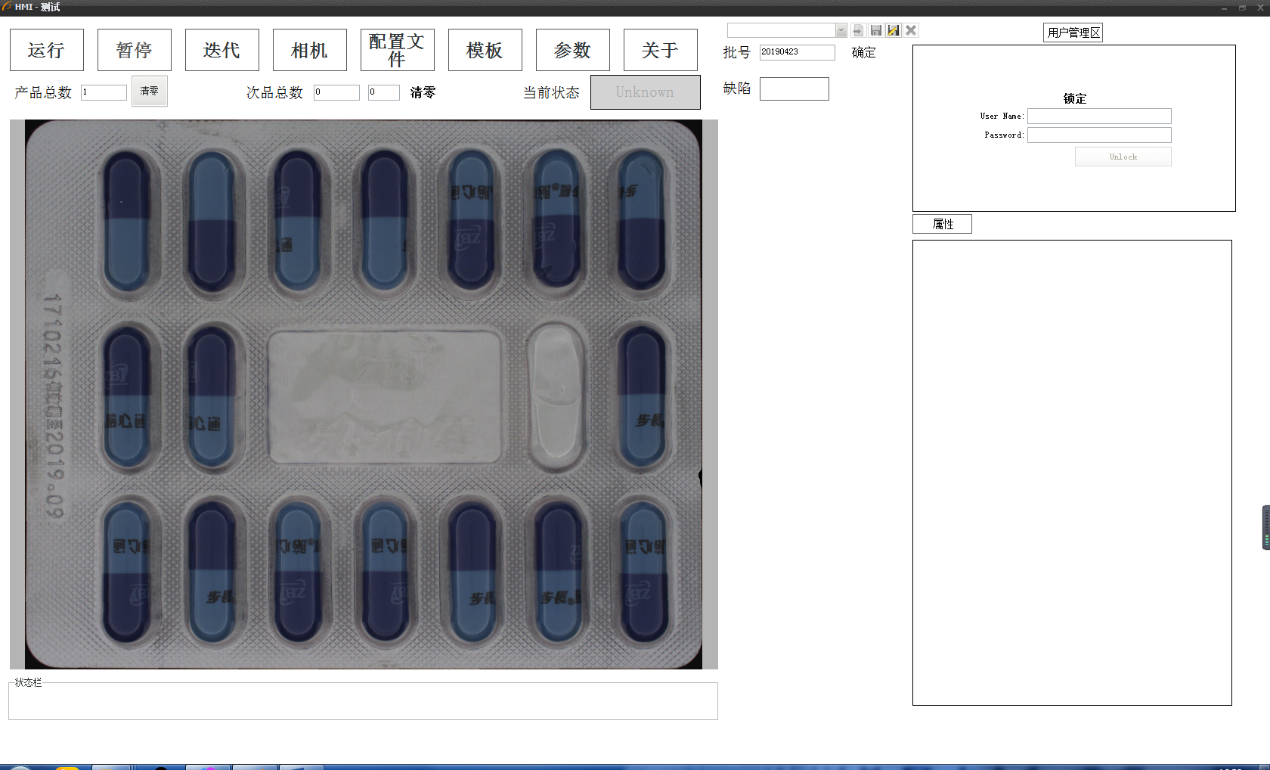 Product Introduction
Features to be detected
Inside: Absence, half, dark spot, dirty mark, hair, breakage, leakage, short body, dual cap, pocking, etc.
Plate: Dirty mark, foreign matter, rough selvedge, aluminum foil crooked, deformation, hair, lack batch number, cobwebbing indistinct, fold, etc.
Parameter of examination
Specification: 130mm*100mm
Speed: 320-400pcs/min
Detection rate: 100%
Features
Real-time defect data preserved
Equipped with a big memory, the system can store defect samples during high-speed examination so that the cause of defects can be easily found and manufacture can be improved.
Easy to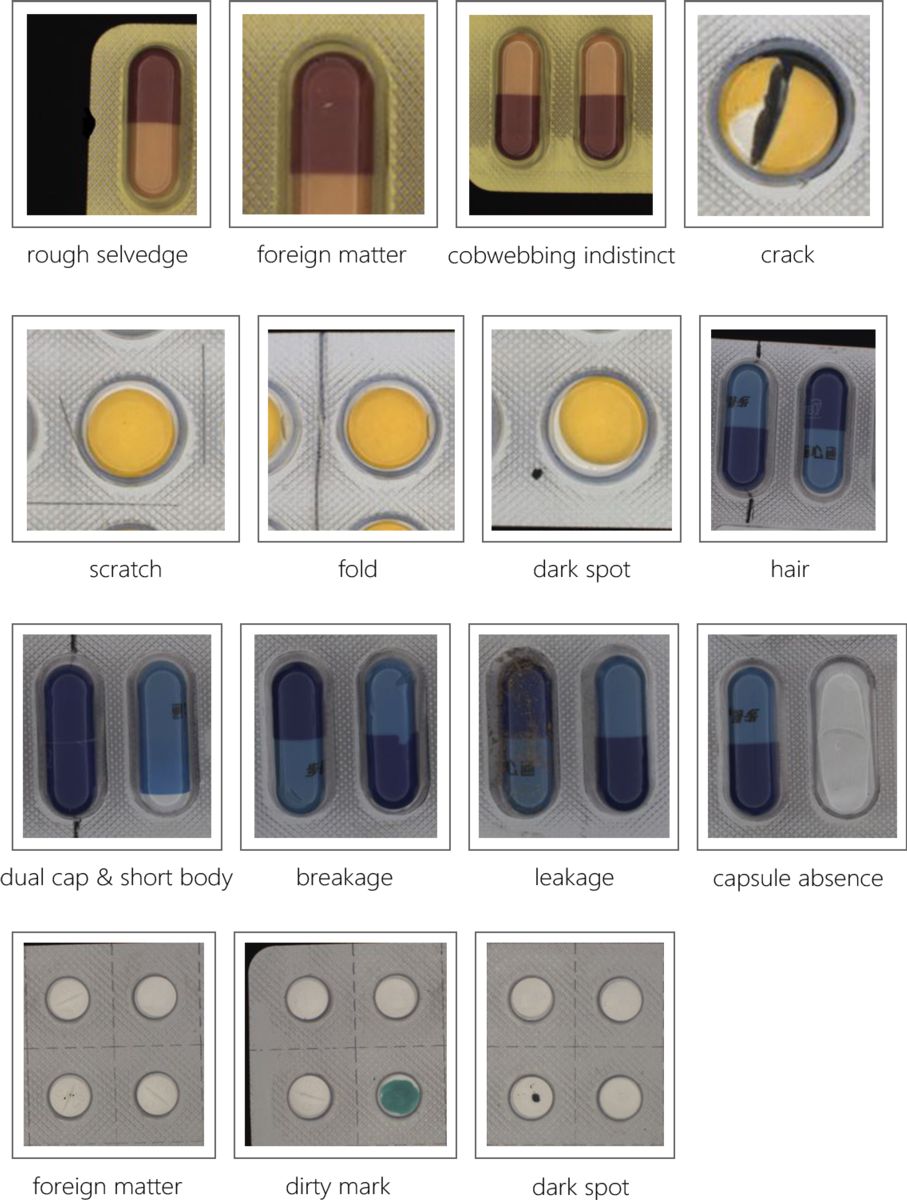 use
The system is easy to use. Fast modeling can be performed specific to different products and then the examination area is automatically positioned. Examination of several different areas and quick change over are also supported.
Real-time display
Results & dynamic parameters are real time displayed. Defective blister packs can be accurately removed.
Customized
The system can be customized according to customer requirements.
Scope of application
Used by pharmaceutical companies. Used for tablets or capsules blister pack defect detection.
Detectable defect samples
Examination results diagram