Members, login to get great discounts! 
Log In
A3 Store Product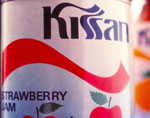 Market Opportunities in Food Processing and Packaging in India
India is the world's second largest producer of food next to China with total food production likely to double in the next ten years. Over the last three and a half decades, the agricultural and dairy sectors have achieved remarkable success, as a consequence of which India today ranks first in the world in milk production and second in the production of fruits and vegetables. Those accomplishments, however, have not been matched by advances in food processing, storage and distribution, resulting in vast spoilage and waste. This has long been a problem, but even today India cannot process and preserve more than 10 -15 percent of its overall production. Can automation in food processing & packaging help correct this problem? Will automation technology companies realize a sizeable market opportunity in addressing this need?
This new market study from the Automated Imaging Association addresses these questions by ascertaining the extent of market opportunities in food processing and packaging in India. The current state of food processing and packaging and the deployment of automation technologies (machine vision, motion control and robotics) in this country are examined. Automation technology applications in food processing and packaging are surveyed. Automation companies in India and likely customer targets for automation companies (major food processors in India) are identified. Also examined: Obstacles to adoption of automation technologies in Indian food processing and packaging and the likely market opportunity that awaits automation companies in India.
Deliverable is a digital PDF.