Members, login to get great discounts! 
Log In
A3 Store Product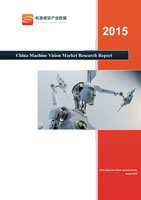 Chinese Machine Vision Market Research Report - PDF Download
This report was prepared by the CMVU, China's machine vision trade group. AIA is partnering with CMVU to deliver its content to our members. In this detailed, 68 page report, readers will find analyses of key product markets in China, the supply chain, factors influencing demand, barriers to entry, market dimensions, and more! CMVU also profiles key players in the Chinese market such as Cognex, Keyence, Omron, and more. Don't miss out on first hand research from one of the world's most important markets!
**Please note: if you are purchasing a PDF version of a publication/document these items are non-refundable.