Members, login to get great discounts! 
Log In
Vision & Imaging Market Studies
Browse market studies regarding opportunities and technologies.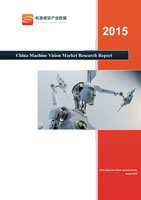 This report was prepared by the CMVU, China's machine vision trade group. A3 Vision and Imaging is partnering with CMVU to deliver its content to our members. In this detailed, 68 page report, readers will find analyses of key product markets in China, the supply chain, factors influencing demand, barriers to entry, market dimensions, and more!
More Information and Price