Members, login to get great discounts! 
Log In
Vision & Imaging Publications
The Machine Vision and Imaging Bookstore features valuable resources for machine vision users, suppliers and researchers, whether you're a new user looking for successful applications or an experienced supplier in search of market information. You'll find publications on new developments in PC-based vision, system integration, color vision, lighting & optics and much more. Also included are technical papers, references from AIA conferences and the annual AIA Machine Vision Market Study.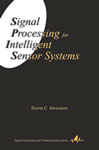 Containing over 1100 equations, illustrations, and digital images, this practical book integrates a broad range of physics, algorithms, and sensing techniques for the development of intelligent systems.
More Information and Price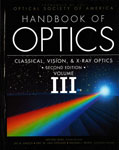 This work focuses on x-ray, nonlinear, and vision optics. Provides the same mix of tutorial writing with in-depth reference material that distinguished Volumes I & II.
More Information and Price