B2E Automation Service
Automated Material Handling Robots
Service Areas: Alabama, Arizona, Arkansas, California, Colorado, Connecticut, Delaware, Florida, Georgia, Idaho, Illinois, Indiana, Iowa, Kansas, Kentucky, Louisiana, Maine, Maryland, Massachusetts, Michigan, Minnesota, Mississippi, Missouri, Montana, Nebraska, Nevada, New Hampshire, New Jersey, New Mexico, New York, North Carolina, North Dakota, Ohio, Oklahoma, Oregon, Pennsylvania, Rhode Island, South Carolina, South Dakota, Tennessee, Texas, Vermont, Virginia, Washington, West Virginia, Wisconsin, and Wyoming
B2E Automation provides automated material handling robots to achieve a consistent standard of quality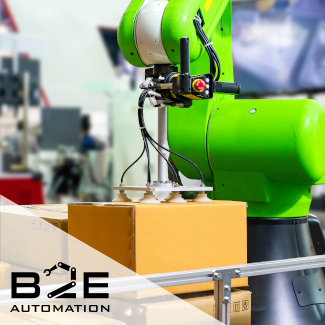 Our material handling robots are programmed to perform at their optimum, relieving factory personnel from tedious and dull production line tasks. Whether your material processing operation includes pick and place, dispensing, palletizing, packaging, part transfer, machine tending or assembly, our handling robots are available to meet every need. We work to any scale, supplying easy-to-use standalone solutions or fully integrated systems that automate every aspect of material handling from front to end of line. With our automated solutions installed in your plant, you can expect to maximize your productivity by increasing throughput and extending operating times. Some of the benefits of our solutions include:
Robots eliminate downtime
Reduce labor costs
Consistent, fast, and productive process
Reduce errors
Improve predictability
Robots can operate 24 hours a day all year round
Other Services from Member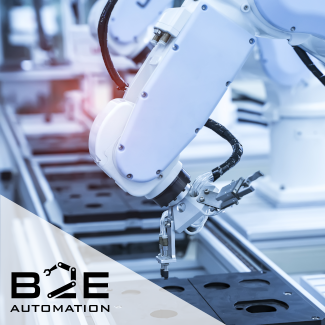 Ready to take your throughput to the next level? To achieve optimal supply chain performance, your company must produce high-quality products in the shortest time possible.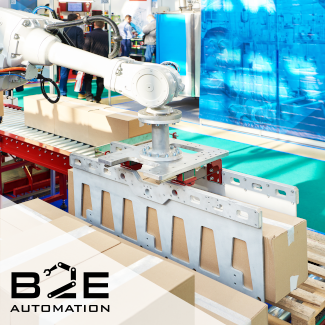 We offer Palletizing and Depalletizing Robots to increase productivity and profitability while allowing for flexibility to run products for longer