Novastar Solutions Product
HP 3D Printers
Model: 5200, 4200, 580 Series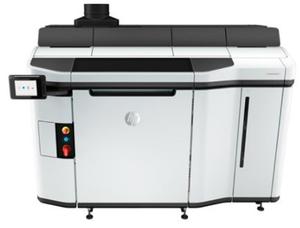 HP 3D Printers are used by manufacturers to quickly make low cost custom end of arm tools, jigs and fixtures, material handling nests, dunnage, prototypes, spare parts and more.
Models: HP Multi Jet Fusion 5200, 4200 and 500 Series printers, processing stations, build units and accessory equipment.
Not ready for a printer but love the speed, cost, strength and resolution of the parts? We will find you a digital contract manufacturer among our customers to make the parts for you.