Joulin Product
Joulin Vacuum EOAT for Palletizing
Model: Custom and Standards available
Joulin offers a variety of Foam Vacuum Grippers for any Robotic Material Handling application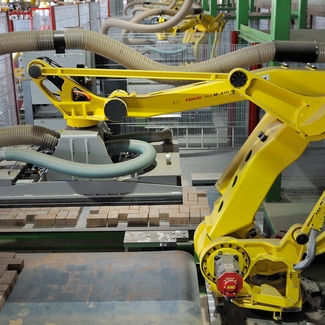 Handling of all products, all industries. Whether your products are light or heavy, wrapped or inside a carton, packaged by units or layers, on a pallet or conveyor, dry or wet, we have the gripper that's capable of handling it. A complete range of standard grippers and the ability to design on request « custom » grippers allows us to provide you the most suitable solution. From our industrial plant in France and the USA, we have supplied thousands of installations all over the world. We Handle it All !
More information: https://www.joulin.com
Joulin can handle most any product as shown in this video.