Hil-Man Automation LLC Product
Quarter Window Encapsulation Assembly Cell
Hil-Man Automation was commissioned to design, build, and integrate an encapsulation work cell into an existing Honda CRV Rear Quarter Window line that would process 2 sets of windows at a time.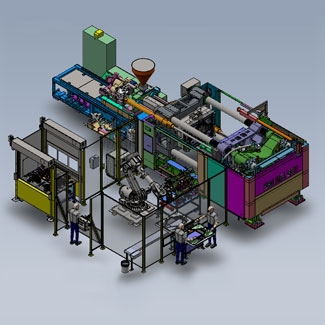 Our solution features a single robot that serves many functions with its large, 3-sided end of arm tooling (EOAT). The operator loads 12 locating pins and 4 bezels directly onto the EOAT. Another side of the EOAT allows the robot to grab 4 raw windows from the glass heating station and loads it into a 4-cavity mold. It then places all the pins and bezels and molds them to the window.
Other Products from Hil-Man Automation LLC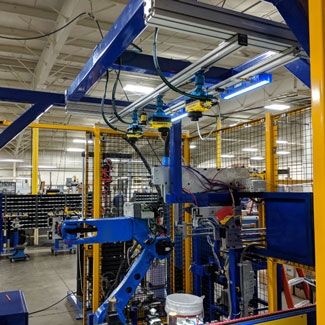 This system was designed to bond camera brackets onto the windshield by conveying raw glass into the area, dispensing a precise shot of urethane onto the camera bracket, applying it to the windshield, and then conveying the finished product out of the cell.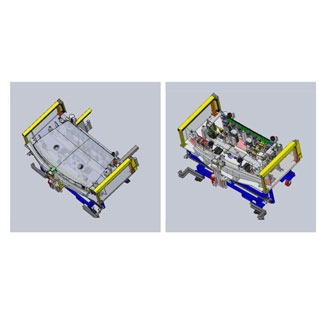 This machine assembles a windshield for a Ford vehicle. It applies an elkamet seal, 2 solder terminals, and 2 rubber bumpers.