Hil-Man Automation LLC Product
Ergonomic Universal Work Station
We keep this popular ergonomic universal work station in stock and ready to be customized to suit your needs.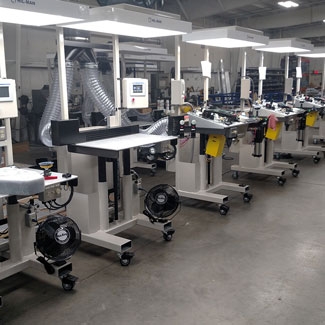 Perfect for lean manufacturing work cells, this rugged out-of-the-box unit was designed with a unique bearing and drive combination to hold heavy side loads of up to 800 pounds.
All bases can be ordered with a fixed position that can be retrofitted with an off the shelf adjustability kit. The adjustable height drive only requires 110v.
800# Lift Capacity

Electric Adjustable Height (36" +/- 6")

Overhead Light

Operator Fan

Fork Tubes
4" Casters (two swivel/two fixed)

Courtesy Outlet, Light Switch, Motor up/down Switch

Standard Color is Anew Grey

Basic Unit In Stock
Other Products from Hil-Man Automation LLC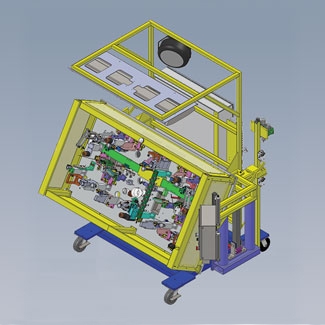 This rear glass soldering assembly fixture can solder thirteen components onto one windshield, allows them to cool down, push tests each one, and adds locator pins and spacers – all within 22 seconds.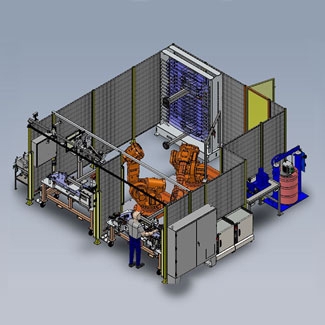 When there are multiple pieces to a window assembly, it can be beneficial to integrate all of those operations into one cell. On this particular cell, we were assembling a rear slider for a pick-up truck.