Yaskawa Motoman Names Doug Burnside V.P. of North American Sales & Marketing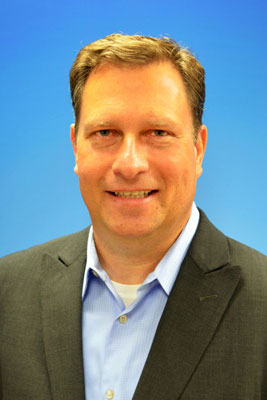 Dayton, OH — Yaskawa Motoman is pleased to announce that Doug Burnside has been appointed Vice President of North American Sales and Marketing. In this position, Burnside will be responsible for establishing and executing strategic business direction to drive growth in the North American market, as well as leadership for all sales and marketing activities.
Burnside, previously Vice President of Customer Satisfaction for Yaskawa Motoman, offers invaluable industry experience and customer focus. "Doug has made many important contributions to our company," said Steve Barhorst, President and COO of Yaskawa Motoman. "His industry expertise and knowledge of our customers' needs will help to drive and increase growth in sales, as well as help achieve our long-term goals."
Since joining Yaskawa Motoman in 2005, Burnside has been a key leader of the Customer Satisfaction Group (CSG) team, contributing significantly through the development and implementation of various customer care and aftermarket sales programs.
Earlier in his career, Burnside managed operations, sales and support at several software and telecommunications companies. He holds a Bachelor of Business Administration degree in Finance from Western Michigan University.
About Yaskawa Motoman
Founded in 1989, the Motoman Robotics Division of Yaskawa America, Inc. is a leading robotics company in the Americas. With over 360,000 Motoman® robots installed globally, Yaskawa provides automation products and solutions for virtually every industry and robotic application; including arc welding, assembly, coating, dispensing, material handling, material cutting, material removal, packaging, palletizing and spot welding. For more information please visit www.motoman.com or call 937.847.6200.