Yaskawa Motoman Names David Troeter V.P. of Customer Satisfaction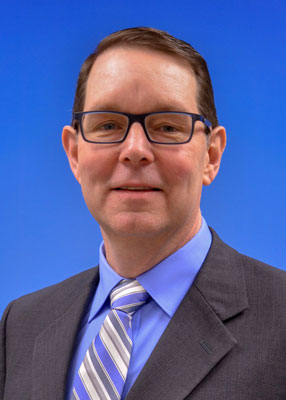 Dayton, OH — Yaskawa Motoman is pleased to announce that David Troeter has been appointed Vice President of Customer Satisfaction. In this position, Troeter will be responsible for the overall performance of Yaskawa Motoman's Customer Satisfaction Group (CSG) including field service, technical support, training, spare parts, robot refurbishment and repair, retrofits and aftermarket support sales for the Americas.
In addition, Troeter will join Yaskawa Motoman's executive team, offering key leadership and vision for customer service related opportunities. The executive team develops and implements strategic direction for the company.
Troeter brings over two decades of experience focused on building engaged cultures, lean processes and dynamic systems to Yaskawa Motoman. Most recently, he was Director of Customer Support Services for Stiles Machinery (Grand Rapids, Michigan), an industry leading provider of advanced manufacturing solutions.
His 22-year tenure at Stiles included various roles within the service organization, as well as Vice President of Administration for their joint manufacturing venture for six years.
"The addition of David Troeter brings proven experience and solid leadership in business strategy development and customer satisfaction enrichment," said Steve Barhorst, President and COO of Yaskawa Motoman. "His industry knowledge and customer focus will help strengthen our commitment to providing the highest level of customer satisfaction in the automation industry."
Troeter earned his Bachelor of Science (BS) degree in Business Administration from Methodist College in 1994, and he received his Master of Business Administration (MBA) from University of Redlands in 2003. He is certified in Innovation Methods and Lean Office.
About Yaskawa Motoman
Founded in 1989, the Motoman Robotics Division of Yaskawa America, Inc. is a leading robotics company in the Americas. With over 380,000 Motoman® robots installed globally, Yaskawa provides automation products and solutions for virtually every industry and robotic application; including arc welding, assembly, coating, dispensing, material handling, material cutting, material removal, packaging, palletizing and spot welding. For more information please visit our website at www.motoman.com or call 937.847.6200.