Yaskawa Motoman MPP3S Delta Robot for Packaging, Cartoning and Kitting Applications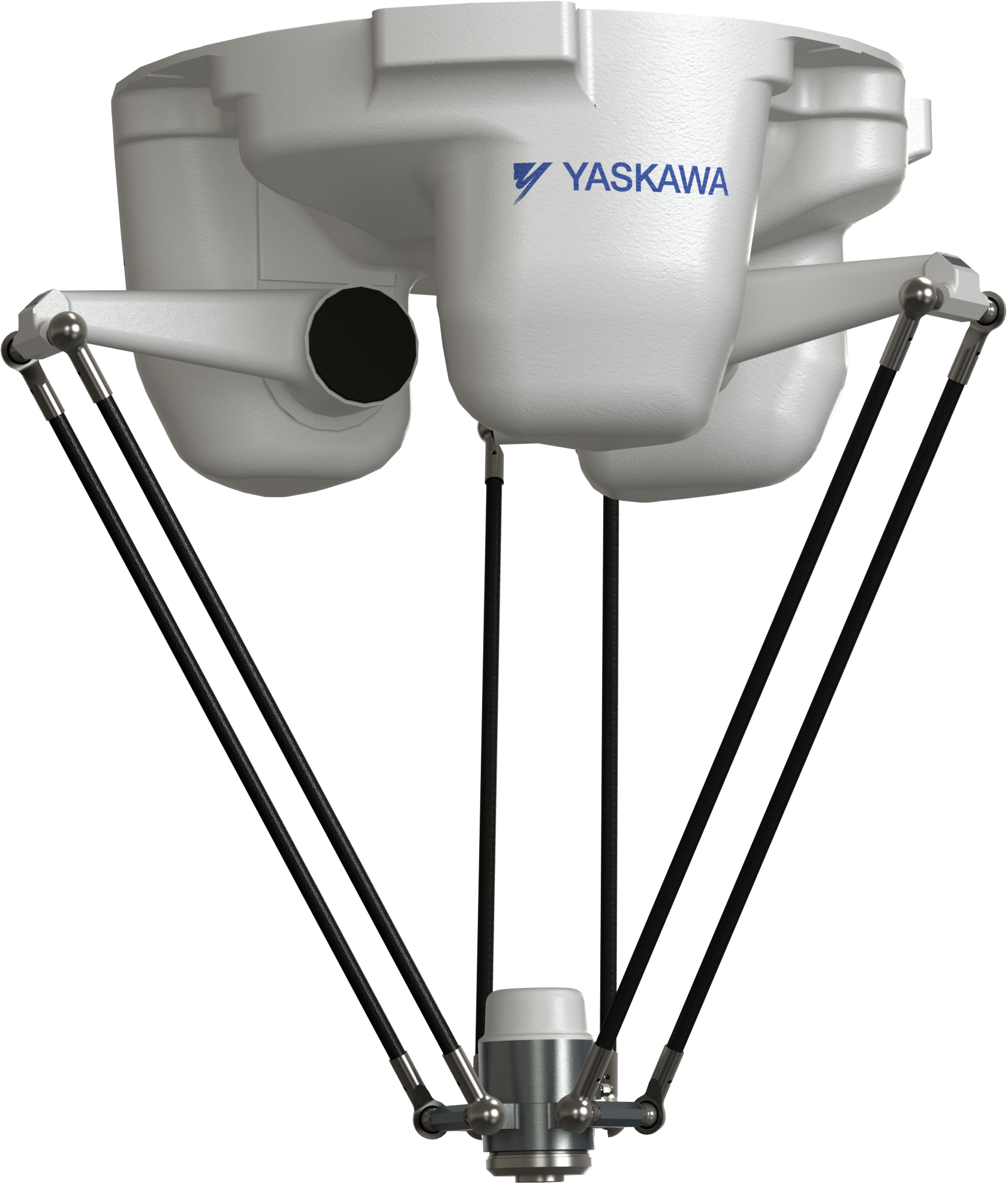 Dayton, OH — Yaskawa Motoman is pleased to introduce the new delta-style, low-profile Motoman® MPP3S "short" robot. The MPP3S provides superior performance for high-speed packaging, cartoning and kitting applications. Its high-speed operation – up to 150 cycles per minute with full payload, and 40 ms acquisition and release timing – yields extraordinary production results.

The MPP3S robot features a three-arm, 4-axis configuration with a direct-driven rotary axis to simplify its design and increase reliability. With a small, less than 700 mm diameter installation area, this robot is ideal for high-density installations. The MPP3S features a 3 kg payload and an 800 mm diameter horizontal reach with a z-stroke of up to 300 mm, making it suitable for primary packaging, assembly, inspection and other applications. An IP67 protection rating, anti-corrosive paint and food grade lubricant are standard with the MPP3S, allowing it to be used in the food and beverage and life sciences industries.

"The introduction of the MPP3S strengthens our offerings in the consumer packaging market. The MPP3S robot complements the MPP3, our larger delta-style robot, by offering the same high application performance and payload in about 20% less installation space" says Shishir Rege, Product Marketing Manager, CPG.

With its compact footprint, the MPP3S is specifically designed for high-speed applications and is compatible with the FS100 controller. The FS100 features an open architecture design that allows software and system flexibility. It can be programmed with INFORM and offers connectivity to a wide range of devices and programming methodologies.

About Yaskawa Motoman
Founded in 1989, the Motoman Robotics Division of Yaskawa America, Inc. is a leading robotics company in the Americas. With over 270,000 Motoman® robots installed globally, Yaskawa provides automation products and solutions for virtually every industry and robotic application; including arc welding, assembly, coating, dispensing, material handling, material cutting, material removal, packaging, palletizing and spot welding. For more information please visit our website or call 937.847.6200.