Yaskawa America, Inc. Names New CEO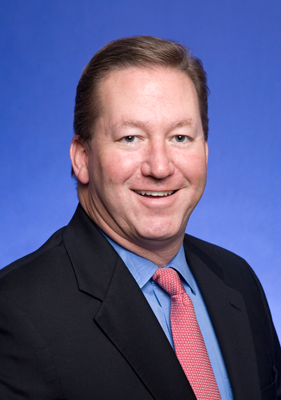 Yaskawa America Inc. (YAI) is pleased to announce the promotion of Mike Knapek, President and COO of the Drives & Motion Division, to the position of CEO. Knapek takes over for Mr. Masahiro Ogawa, who has led Yaskawa's Drives, Motion, and Robotics business in the Americas for the past 5-1/2 years. Ogawa will return to Kurosaki, Japan to take on the role of Corporate Vice President and General Manager of Yaskawa's global robotics business.

In his new role, Knapek will lead both the Drives & Motion and Motoman Robotics Divisions of Yaskawa America, Inc. He will also continue to serve as President and COO of the Drives & Motion Division, while Steve Barhorst will remain President and COO of the Motoman Robotics Division.

In August, 2015, Knapek, became Corporate Vice President of Yaskawa Electric Corporation in Japan. He joined Manfred Stern from Yaskawa Electric Europe to become the first non-Japanese members of the Yaskawa Electric Executive Committee.

This promotion recognized Knapek's leadership in driving the three Yaskawa Electric corporate principles of management: quality of products, improved efficiency of operation, and focus on customer satisfaction at YAI, as well as the entire YAI organization's performance as it relates to those principles.

Knapek's involvement at the Executive committee level gives a greater voice to YAI in the strategic direction of the total Yaskawa Electric organization. Further, adding a United States member to the Executive Committee fortifies YAI's growing position as a vital asset of Yaskawa Electric Corporation.

Knapek began his career with Magnetek, Inc. in 1986. After Yaskawa acquired the Drives Division from Magnetek, he grew to take on leadership roles in several product areas. He later became responsible for the drives business in North and South America. Knapek became President and COO of Yaskawa America Inc. in March of 2011. Under his direction, Yaskawa has increased market share every year, including record-setting years in 2014 and 2015.

About Yaskawa
The Drives & Motion Division of Yaskawa America Inc. manufactures industrial automation equipment. Its products include industrial AC drives; commercial HVAC drives; spindle drives and motors; servo amplifier systems and machine controllers; and low-voltage industrial control switches. The company's products are used in automotive, building automation, chemical and petrochemical, food and beverage, machine tool, material handling, metal forming, packaging, pharmaceutical, solar, plastics and rubber, and textile applications. Yaskawa America's Motoman Robotics Division makes industrial robots that can weld, assemble, cut and handle goods for manufacturers.

Yaskawa America, Inc. employs more than 1,000 people at its headquarters in Waukegan, IL, its manufacturing facilities in Buffalo Grove, IL and Oak Creek, WI, and in offices across the United States.