Wayne Lazzerini of Lenze Americas Selected to Speak at Motor, Drive and Automation Conference
International conference will be held for technical and management professionals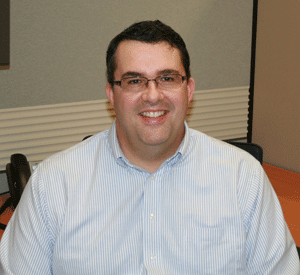 Wayne Lazzerini of Lenze Americas, a leading global manufacturer of electrical and mechanical drives, motion control and automation technologies, was recently selected to present at Motor, Drive and Automation Systems 2012. The annual conference will be held March 13-14 in Orlando, Florida and will be co-located with the Magnetics 2012 conference.
Motor, Drive and Automation Systems 2012 is an international, industry-leading conference focused on the latest economic trends and technical advancements impacting motor, drive and automation systems. Attendees will learn how new technologies are improving performance, energy efficiency and providing cost savings in a variety of applications.
Lazzerini, Mechanical Product Manager for Lenze Americas, will discuss the differences between inverter duty motors and optimized inverter motors, as compared to standard AC induction motors. He will examine construction and performance differences, as well as advantages and disadvantages of each type of motor.
"Wayne is looking forward to discussing how recent advances in optimized inverter motor designs are enabling higher efficiencies and increased speed range at a lower cost," said Deb Kling, Marketing and Distribution Programs Manager, Lenze Americas. "We are delighted that Wayne will be speaking at the conference this year."
The conference will feature more than 25 presentations on new motors, drives & automation systems, power electronics and improving system performance, reliability and efficiency. Sessions will also cover market and financial aspects such as demand, supply and pricing outlooks, testing and predictive maintenance, mechatronic developments and trends in new growth markets.
About Lenze Americas
Lenze is a global manufacturer of electrical and mechanical drives, motion control and automation technology. Our products can be found in many industries, including automotive, packaging, material handling and logistics, robotics, and commercial equipment (pumps/fans). A global network of distributors and representatives makes Lenze Americas perfectly positioned to meet the motion control needs of customers worldwide. Lenze Americas, the American subsidiary of Lenze SE of Germany, is headquartered in Uxbridge, Massachusetts; corporate global headquarters are in Hamelin, Germany.