VisionLink Series Camera Link Framegrabbers & Extenders
g width="150" vspace="10" hspace="10" height="150" border="0" align="right" title="Camera Link framegrabbers" alt="Camera Link framegrabbers" src="/userAssets/aiaUploads/image/EDT_camera_link_framegrabbers.jpg" />The latest Camera Link framegrabbers and extenders from EDT!

The VisionLink F1 is a low-cost, 1-lane PCI Express framegrabber that supports all base mode Camera Link cameras from 20-85 MHz. The VisionLink F4 is a 4-lane version, supporting medium and full mode cameras with bandwidth to spare, using onboard memory and DMA speeds exceeding the maximum Camera Link bandwidth of 850MB/sec.

Both boards support up to 85MHz camera clock speeds on PCIe Gen2 and 3, and can be ordered with normal or half-height backplanes to fit in standard or low-profile systems. For details see the datasheet or contact us.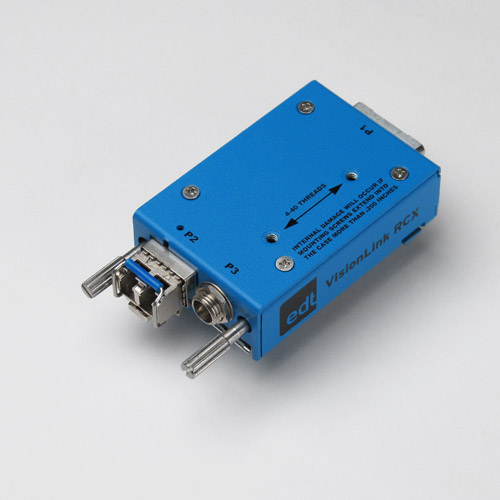 And coming soon: the VisionLink RCX, next generation Camera Link extender with 85 MHz capability and up to 10 taps in 2-pair configurations. Click on the image above for (preliminary) details.