USB uEye ML Camera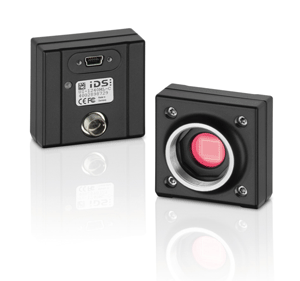 IDS Imaging Development Systems, a global leader in medical and machine vision, is introducing a cost-efficient, compact USB 2.0 camera optimized for metal processing, robotics, electrical and medical engineering vision systems.

The new USB uEye ML camera achieves an extremely robust design due to its magnesium casing, yet remains lightweight and compact, making it ideal for space-sensitive applications. Its lockable USB and Hirose connector, combined with its sturdy casing, makes for secure operation in the worst industrial environments.
The camera is fitted with the modern 1.3 megapixel CMOS sensor from e2v, the first sensor to offer four shutter modes with the ability to switch between those modes while the camera is in operation. As a result, the sensor offers greater flexibility as application requirements change. The camera delivers 25 frames per second at full resolution (1280 x 1024 pixel), plus features two GPIOs, an optically decoupled trigger and flash I/Os.

IDS' sophisticated software suite, including the popular uEye Cockpit tool, easily manage the installation and configuration of the camera.