USB 3.0 Industrial Camera with Fast 1.3 Megapixel CMOS Sensor PYTHON 1300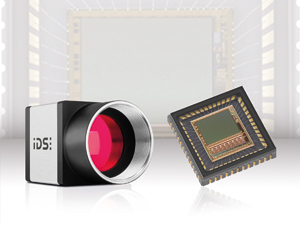 IDS offers the UI-3140CP Rev. 2 with Python 1300 CMOS sensor by ON Semiconductor, representing another very fast USB 3.0 industrial camera.
Providing frame rates up to 169 fps at full resolution (SXGA 1280 x 1024), the new model is suitable for machine vision and ITS applications as well as for inspection and inline quality control. More than 500 fps can be realized by subsampling and VGA resolution.
The new model of the USB 3 uEye CP Rev. 2 series is available as monochrome or color version, and is equipped with an integrated image memory. Due to its standard industrial dimensions (29 x 29 x 29 mm), its robust magnesium housing, and its screw-on micro USB 3.0 and Hirose connectors, the camera is perfect for use in both industrial and non-industrial applications. It is easy to integrate into existing systems thanks to opto-decoupled trigger and opto-decoupled flash, and there is even a serial interface to use.
The USB 3.0 camera is available with the proven IDS Software Suite that will support all features of the Python 1300 sensor, beginning with version 4.70.
Comapny Contact
Jan Jordan
Tel: 0049 7134 / 961 96 - 154