US Digital Releases New Magnetic Encoder Available in Incremental or Incremental and Absolute Configurations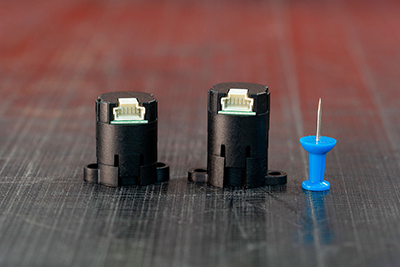 US Digital's new encoder breaks the mold of what engineers expect from a magnetic encoder.
The new M3K Miniature Magnetic Encoder is available with incremental output or an incremental and 12-bit absolute output configuration. Yes, you read that right. Incremental and absolute output in one encoder. Despite the small size, only 0.586 in. (14.88 mm) in diameter, the M3K is available with an index and has incremental output of up to 8,192 CPR (32,768 PPR).
The M3K is designed to work in high volume, restricted space applications. It features a push-on hub design that quickly and easily mounts to shaft lengths of 0.500 or 0.390 in. and shaft diameters from 0.118 to 0.250 in.
"The M3K is designed to take up minimal space but still offers features of a larger encoder including a wide CPR range, Index, multiple shaft size support and latching connectors," said US Digital Mechanical Engineer Richard Somerville, who worked on the encoder's mechanical design. "Combined with the possibility of custom mounting configurations or shaft lengths, it is adaptable to various applications."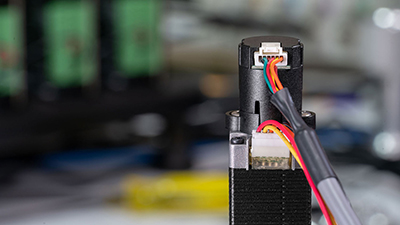 The M3K was developed to work over a wide range of voltages and unlike many typical magnetic encoders, maintains accuracy across the entire supported temperature range.
The M3K miniature magnetic encoder utilizes using a 6-conductor, polarized, latching connector, providing a secure connection resistant to vibrations.
"This is a very versatile little encoder," said US Digital Chief Operating Officer Neal Donowitz. "We wanted to make sure this encoder was low cost, small and offered design engineers a lot of options."
It is available immediately for purchase. Click here to view the M3K Specification Sheet.