UI-2280SE 5MP Camera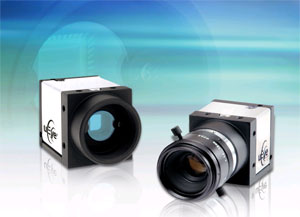 IDS GmbH, a global leader in machine vision technology, has unveiled the UI-2280SE, an ideal all-round camera with USB 2.0 interface and Sony ICX655 CCD sensor in 5 Megapixel resolution (2448x2050 pixels). The camera achieves the full color depth of 12 bits per pixel thanks to its internal Field-Programmable Gate Array. As a result, it offers 16 times more accurate mapping of pixel values compared to the usual 8 bits, while saving money and time for the user.
"Transferring more than 8 bit over USB requires an FPGA to repack the data into two bytes," explained Joe Cook, Sales Manager for IDS's West Coast Office. "Our new CCD cameras with the 3rd generation A/D converter board can do this."
The UI-2280SE is ideal for capturing moving subjects due to the global shutter sensor and hence simultaneous exposure for all pixel rows. IDS offers the camera in both monochrome and color versions with either IR cut, daylight cut or plain glass filter options. With its compact metal housing and M3 mounting holes the UI-2280SE is also suited for use in demanding measurement, automation and quality environments. For OEMs, versions are available without housing and front flange.