The Bot Brief
"There is no force on earth more powerful than an idea whose time has come."
- Victor Hugo
Bots in The News: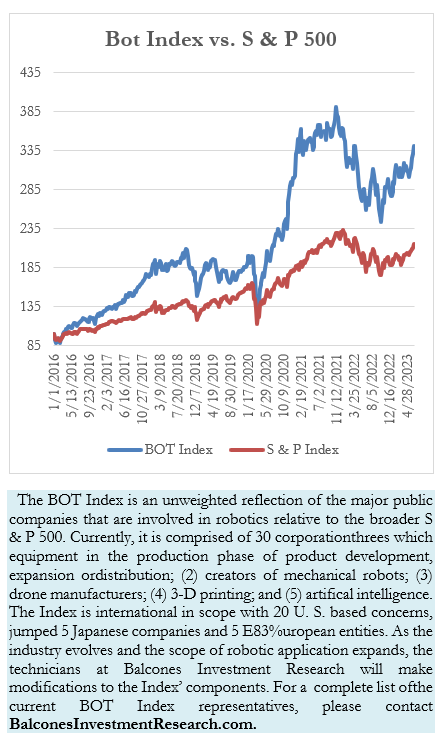 With three of the Bot Index' components firmly in double-digit territory during last week's trading, it was no surprise that the Bot Index gained over three and a quarter percent. The robotic stocks outperformed the broad average by over seventy five basis points for the session.
iRobot was, by far, the superior performer for the week. UK regulators voted in favor of its takeover by Amazon. The long awaited decision propelled the stock up 27%. The U.S. antitrust controllers have yet to finalize their decision, however, the international precedence was set when the UK's Competition and Markets Authority issued its verdict.
Not far behind iRobot was the 21.6% increase in the shares of NIO Inc. Both NIO and rival Tesla (up 6.6%) benefited from improving economic statistics in China as well as a number of pricing changes by both companies, hoping to develop market dominance.
NVIDIA Corp. rounds out the double-digit increasers with a 10.12% jump. The stock has been the beneficiary of the consumer demand and investor interest in AI, particularly through ChatGPT. In recent weeks, shares of the chip manufacturer have more than doubled.
There were only two companies that experienced any significant loss, AeroVironment and Immersion Corp. AeroVironment declined 4.16%, however, the Department of Defense announced a $2.1 billion package of air defense and ammunition products to be sent to the Ukraine. AeroVironment was specifically noted to supply its Puma LE drones as a component of the aid package.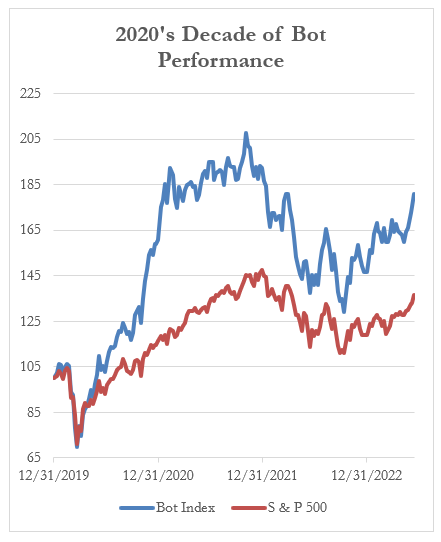 Member: American Economic Association, Society of Professional Journalists, United States Press Association. Institute of Chartered Financial Analysts, Robotic Industries Association (now A3 Automation), Member IEEE.