The Bot Brief
"There is no force on earth more powerful than an idea whose time has come."
- Victor Hugo
Bots In the News: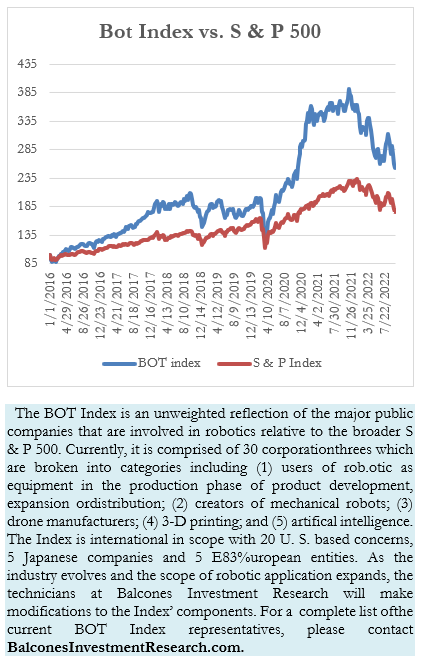 It was another miserable week to cap off an equally dismal month for the investment community. The Bot Index retreated 2.73%, barely better than the near 3% slide in the broader S & P 500. Out of the thirty-stock index there were only two that ended the week in positive territory. Oceaneering International rose 4.33% after reports that an independent Board of Director made an insider purchase of $192,000 worth of the stock. With no news nor any significant increase in trading volume shares of Immersion rose 4.17%.
Virtually all the negative stocks hovered near the mean which created this week's Bot Index level. The two exceptions, however, were NIO Inc. and Apple stocks. NIO fell a bit over 10% after one of its Chinese competitors announced slowing EV placements due to supply chain issues. The shares of NIO fell in sympathy since they compete in the same market and deal with, what seems a universal issue for the automobile industry, a lack of semiconductor chips. Apple declined 8.13% as demand for the newest iPhone, the I14, led the company to reduce its production plans. That also prompted the Bank of America to downgrade its assessment of the company to a 'neutral' rating from its previous 'buy' status. The BofA analyst reduced his target price for the stock by $25.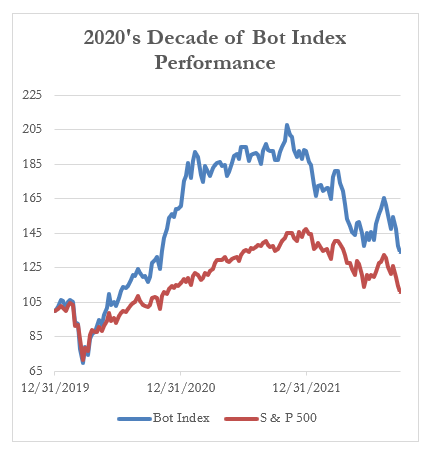 I Want One:
Last Friday, Elon Musk provided a public introduction of his Optimus humanoid robot. We had indicated to our readers a few months ago that Mr. Musk was working on a consumer-focused robot that could perform household or light industrial chores. Named Optimus, the robot has no AI (at this time) and, as Mr. Musk described, the robot will take a clue from the production of Tesla vehicles. High volume and low price are the targets for Optimus if it is expected to reach the millions of units milestone predicted by its creator.
Moving with cautiously slow steps, the device walked onto the stage and waved to the crowd before retreating. The sales price was anticipated to run $20,000 when the device is in full production mode within the next three to five years.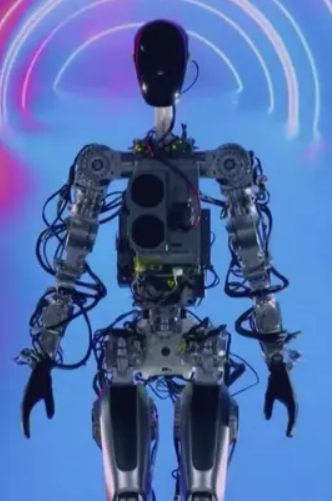 Member: American Economic Association, Society of Professional Journalists, United States Press Association. Institute of Chartered Financial Analysts, Robotic Industries Association, Member IEEE.
The Bot Brief is a weekly newsletter designed for economists, investment specialists, journalists, and academicians. It receives no remuneration from any companies that may from time to time be featured in the brief and its commentaries, analysis, opinions, and research represent the subjective view of Balcones Investment Research, LLC. Due to the complex and rapidly changing nature of the subject matter, the company makes no assurances as to the absolute accuracy of material presented.