The Bot Brief
"There is no force on earth more powerful than an idea whose time has come."
Victor Hugo
Bots In the News: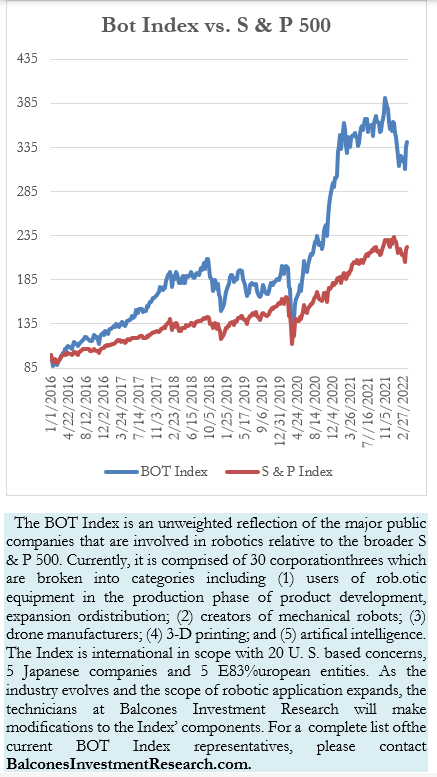 While Tesla was the only firm in the Bot Index that experienced a double-digit increase during the week, the bots enjoyed a 1.70% expansion. Virtually matching the 1.78% of the S & P 500, the Index noted several significant increases by its component companies. Most notably were the defense manufacturers Teledyne (+7.82%), AeroVironment (+6.58%), Northrup Grumman (+7.06%), Lockheed Martin (+6.45%) and Raytheon Technologies (+5.03%). Dragging down the Index were shares of NIO Inc. (-4.55%) and HiWin Technologies (-5.84%). Both of the weaker names in the Index were in Asian markets.
While NIO stock plummeted due to management's comments regarding weaker than expected deliveries, Tesla's rise was the opposite issue. Tesla pushed back deliveries of certain models as production hasn't been able to keep up with demand. The headline from the Motley Fool, "Demand for Tesla Vehicles Is Through the Roof" pretty much sums up the variance between the two electric vehicle manufacturers.
Outside of Tesla and the defense manufacturers, the other leading stock this week was iRobot. The stock jumped as a result of tariff exclusions between China and the U.S. which had hurt the company to the tune of $48 million in 2021. With the elimination of the tariffs, the company is likely to have something of an unanticipated windfall. That led analysts at Northland Securities to up their estimate for the stock to $85. The stock closed at $65.05.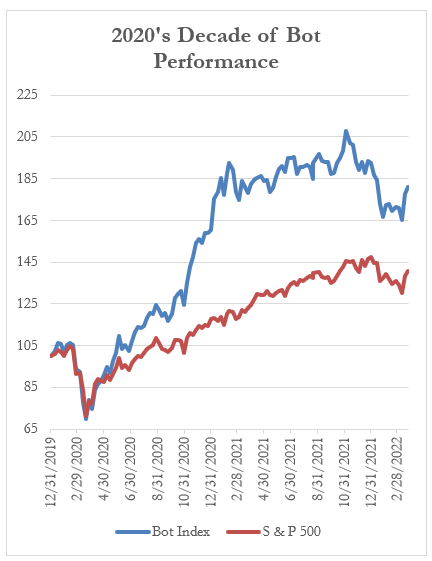 .