The 3rd Annual FRAMOS Tech Days event will be in San Francisco this February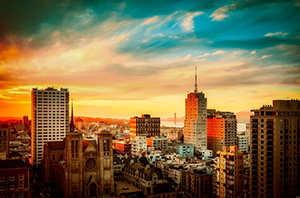 Ottawa, Canada – For the third year, the well anticipated FRAMOS Tech Days event will be held in North America on February 06, 2020 in San Francisco, CA. Happening on the last day of the SPIE. Photonics West Show (Feb 1-6). FRAMOS Tech Days features exclusive presentations from leading embedded vision technology experts Sony, Intel, Computar, the Embedded Vision Alliance, and other leading technology experts.
FRAMOS Tech Days provides the latest technical news on image sensors, embedded vision trends, customization, and image performance. Imaging developers are invited to take advantage of exclusive presentations from Sony, Intel, Computar, and other leading technology experts on current developments and future innovations. This event provides a better understanding of the key issues imaging engineers and camera developers are facing and walk away with a sneak-peak of the 2020 Framos Roadmap.
The 3rd Annual FRAMOS Tech Days take place on Thursday, February 6th, 2020 at the Conference Center, 459 Clementina Street in San Francisco, CA.
FRAMOS online registration is open to anyone, registration fee is 295 USD.
About FRAMOS
FRAMOS enables machines to see. Imaging and embedded vision technologies play a key role in automation, robotics, and the IoT-connected factory; they are key drivers in cognitive systems, the smart home, intelligent mobiles and autonomous vehicles. FRAMOS is a leading global supplier of imaging products, embedded vision technologies, custom solutions and OEM services. The vision experts at FRAMOS have been assisting customers since 1981 as a technical consultant, development partner, and as a supplier of individual components, complex system integrations, or customization options. FRAMOS, with a team of more than 100 employees working worldwide, aim to find the fastest and most efficient imaging solutions for their customers.
Embedded Vision
This content is part of the Embedded Vision curated collection. To learn more about Embedded Vision,
click here
.