Teledyne DALSA Improves Accuracy of Diagnostics with New CMOS X-ray Detector for Mammography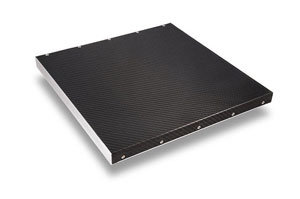 New Xineos-2329 detector combines high resolution, high X-ray absorption and contrast sensitivity to support both Digital Breast Tomosynthesis (DBT) and Flat Field Digital Mammography (FFDM)
WATERLOO, Ontario – Teledyne DALSA, a Teledyne Technologies company and global leader in digital X-Ray image sensing technology, will introduce its CMOS X-Ray detector for mammography at the RSNA 2015 Technical Exhibition, November 29 to December 3, at McCormick Place in Chicago. The complete portfolio of dynamic detectors for diagnostic and interventional imaging will be on display in the South Hall, Booth 3135.
The Xineos family of advanced CMOS X-Ray detectors is the industry benchmark for high speed imaging at the lowest dose with no compromise in resolution. They feature switchable saturation dose, high dynamic range and unsurpassed low dose signal-to-noise performance making them suitable for a wide range of applications. In addition, Xineos detectors enable earlier diagnosis of medical anomalies, significantly increasing the opportunity for early intervention, patient recovery, and reduced treatment costs. The entire product line will be on display.
The Xineos-2329 is designed to meet the challenging demands of breast imaging and is the industry's first flat detector to surpass the performance of existing technologies for mammography, including analog film, amorphous selenium and amorphous silicon/CsI. The detector features high speed image capture at high resolution at 49.5µm pixel size, real-time image processing, low X-ray dose and the lowest noise performance in the industry. Its excellent environmental stability, and support for both static and dynamic imaging modalities make the Xineos-2329 an ideal solution for today's and tomorrow's state-of-the-art mammography systems.
The following are featured in the Teledyne DALSA booth:
Xineos-2222 HS and Xineos-3030 HS – high speed detectors with 152µm pixel size designed for surgical and cardio vascular procedures. The industry's only flat detectors to surpass the low dose performance of Image Intensifiers.
Xineos-2022 HR and Xineos-3030 HR – high resolution detectors with 99µm pixel size for clinical and scientific applications.
Xineos-1501 and Xineos-2301 – new ultrafast scanning detectors with 99µm pixel size featuring 300fps at full resolution sampling
Xineos-1511 – new medium size detector featuring 99µm pixel size with excellent low dose diagnostic image quality at full resolution and in real time with the world's smallest shoulder-to-edge distance
Xineos-1515 – features seamless, switchable saturation dose for combining high dynamic range and high sensitivity in a single detector.
Where:
RSNA 2015
McCormick Place
Chicago, Illinois, USA
South Hall, Booth 3135
When: November 29 - December 3, 2015
About Teledyne DALSA's Life Sciences Products and Services
Teledyne DALSA provides state-of-the-art image sensing, capture and processing solutions to medical, dental and scientific equipment manufacturers. Building on more than 30 years of proven capability and innovation, our team of imaging specialists delivers leading-edge product design. Our manufacturing processes are tailored to comply with the stringent quality, reliability and traceability requirements of the medical and scientific X-Ray community.
About Teledyne DALSA, Inc.
Teledyne DALSA, a Teledyne Technologies company, is an international leader in high performance digital imaging and semiconductors with more than 1,000 employees worldwide, and is headquartered in Waterloo, Canada. Established in 1980, the company designs, develops, manufactures and markets digital imaging products and solutions, in addition to providing MEMS products and services.