Take Your Robot Programming to the Next Level!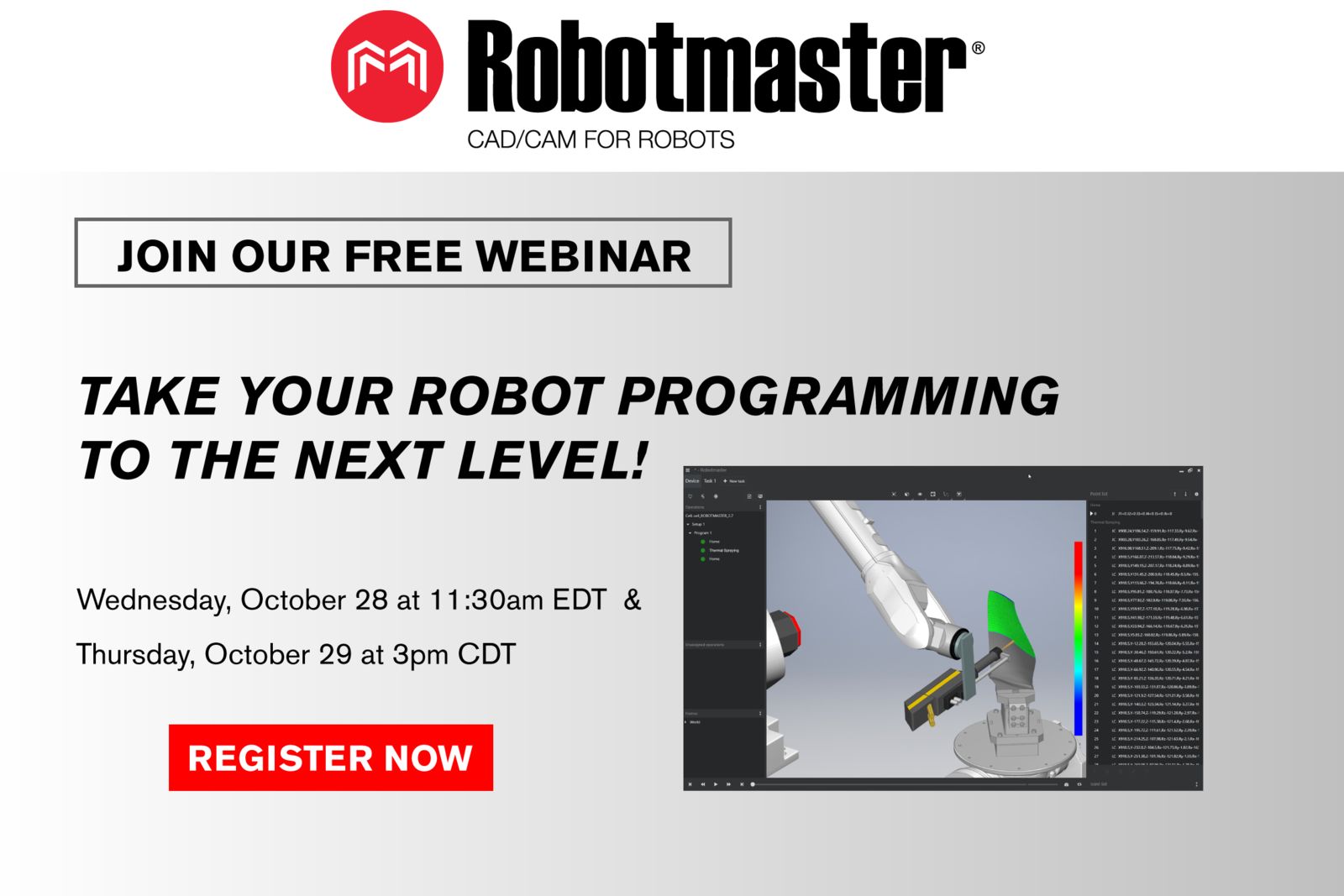 Robotmaster is an offline robot programming software that allows task experts to quickly and easily program their robot for simple to complex tasks while maximizing the robot's capabilities - even for first-time users!
Join our team to see how Robotmaster can drastically reduce your programming time while increasing productivity and profitability with a proven ROI.
Error-free programming is just a click away!
You'll hear from: