StreamPix 5 Adds Particle Image Velocimetry Module
rong>StreamPix 5 Adds Particle Image Velocimetry

Montreal, Canada - The StreamPix 5 software has been expanded to include particle image velocimetry (PIV). Particle image velocimetry is an advanced flow visualization method that is used across a wide variety of industries. Already one of the most capable high speed digital video recording suites on the market, the addition of PIV to StreamPix 5 adds the ability to record instantaneous velocity measurements that can be used across a diverse range of industries including aviation aerodynamics, biomedical device development and even avalanche analysis.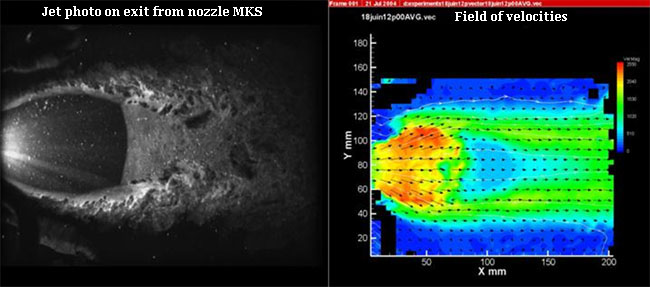 Example of PIV Measurement

(courtesy of www.mai.ru)


StreamPix 5 Offers All-In One Particle Image Velocimetry Functionality

StreamPix 5 from Norpix is a natural fit for the PIV industry. Specifically, StreamPix 5 is compatible with industry-leading high speed cameras from Imperx, which are capable of capturing two video frames spaced at hundred-nanosecond intervals.

An easy-to-organize naming scheme for saving or exporting images and the capability to export video data in a wide variety of formats. Norpix offers a number of turnkey StreamPix 5 systems that provide the hardware and software required to plug-in to your existing particle image velocimetry setup.

About StreamPix

As Norpix's flagship software product, StreamPix 5 has become the ultimate Digital Video Recording software. With its state-of-the-art user interface, users may view, control and acquire from single or multiple cameras simultaneously. StreamPix 5 provides a complete management console for cameras, simplifying the setup, control and acquisition from any number and type of camera.

About NorPix

NorPix is a developer of high-speed digital video recording software specializing in single or multiple camera acquisition. Our software provides a wide selection of features such as time stamping, synchronization, audio and data acquisition and much more. Our software and systems are used throughout a wide range of applications including special effects, scientific research, life science, geo-mapping and military applications.

For more information
Luc Nocente
1751 Richardson, suite 6117
Montreal, Canada
H3K 1G6
Tel: 514-846-0009 ex: 22.