Staubli Robotics Welcomes Olivier Cremoux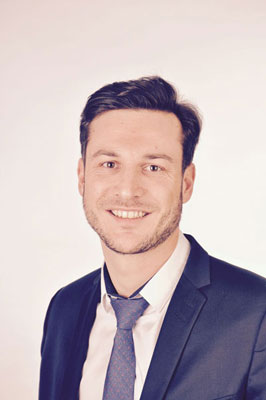 Duncan, SC – Staubli Robotics welcomes Olivier Cremoux, Business Development Manager, North America. Cremoux joined Stäubli in 2015 and started with Stäubli as an International Business Development Manager in France, where he was instrumental in developing key accounts and implementing a strategy based on market segmentation and targeted applications for Stäubli Robotics. Cremoux focused on the development of markets in the Brazil, Czech Republic, India, Singapore and Thailand before shifting his focus to North America.
Prior to joining Stäubli, Cremoux served as the Business Development Manager for GMT International/Schneider Electric in Sao Paulo, Brazil, and the country manager in Brazil for AKHELEC Brasil LTD. Cremoux graduated from the National Institute of Applied Sciences of Lyon in France with a master's degree in electrical engineering.
About Stäubli North America
Stäubli North America has over 200 employees supporting Textiles, Connectors and Robotics customers. The company's North American headquarters is located in Duncan, S.C., and the sales force is strategically placed on the West Coast, Canada, Mexico and elsewhere thoughtout the continent.
Stäubli is a leading manufacturer of textile machinery, quick release couplings and robotics systems. With a workforce of over 4,500 employees Stäubli is present in 25 countries supported by a comprehensive distribution network in 50 countries worldwide.
Visit www.staubli.us for more information on the company and products.