Staubli Robotics Names John Burke Southeast Regional Sales Manager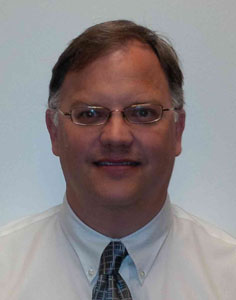 Duncan, SC -- Stäubli is pleased to welcome John Burke to the Staubli Robotics Team.
Burke brings over 20 years of Sales engineering experience serving customers in a variety of industries; Paper, Steel and Automotive suppliers, solving production problems and improving processes.
Burke holds a Mechanical Engineering degree from North Carolina State. As a member of the Staubli team, Burke will pair his history of excellent customer service and project management along with the Robotics Engineering team to serve the southeast on a whole new level.
Staubli Robotics continues to grow in North America offering clean, consistent, performance robots focusing on the Food and Beverage, Pharmaceutical, Automotive and Life Sciences industries.
About Stäubli North America
Staubli North American headquarters is located in Duncan, SC and has over 200 employees supporting Textiles, Connectors and Robotics customers. The sales force is strategically placed on the West Coast, Canada, Mexico and elsewhere thoughtout the continent.
Company Contact
John Burke - Southeast Regional Manager
Tel: (704) 292 9193