Smart Vision Lights Opens New Facility for Design and Production
rong>New facility purchase equips Smart Vision Lights to meet booming demand for LED lights.

Muskegon, MI August 22nd, 2011 . . . Smart Vision Lights (SVL) LLC announces the immediate opening of a new facility dedicated to the production and design of LED lighting. A demonstrated industry leader and innovator in design, manufacturing, and support of LED lights, SVL plans to use the new 12,000 square-foot facility to increase overall production capacities.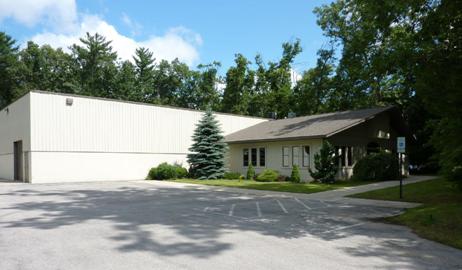 "With the way LED lights are changing machine vision, capacity and turnaround are as important to customers as cost, quality, performance, reliability and customer service," notes Bobby Segraves, sales manager of SVL. "Because we include an intelligent driver in every light, we have a fundamentally different philosophy than our competitors. Now, our new facility extends our philosophy in modular manufacturing specialization of LED lights. By having a dedicated facility, designed from the ground up for LED light production, we can be more efficient in every aspect of production and delivery."

About Smart Vision Lights (SVL) LLC
SVL is a leading supplier of LED lighting for the Machine Vision Industry. SVL feature an Intelligent Driver in every light; a separate driver is no longer needed, making no additional wiring necessary. SVL designs, manufactures and markets a line of products that apply the benefits of high current LED's for use in machine vision applications. All lights use standard industrial M12 cables and 24VDC for operation.

For more information please contact:
Bobby Segraves
Sales Manager
Smart Vision Lights LLC
Phone: (231) 722-1199