Smart Vision Lights Continues to Grow and Invest — Hires Sales Manager for Western Americas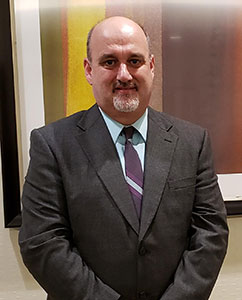 Muskegon, Mich.— Smart Vision Lights (SVL), a global leader in the design and manufacture of innovative LED illumination solutions for machine vision and other applications, is pleased to announce the addition of Steve Kinney as Sales Manager for the Western Americas.

Kinney brings to Smart Vision Lights more than 20 years of machine vision knowledge and experience in everything from cameras to software and lighting. Instrumental in the development of the machine vision industry, Kinney has chaired AIA's Camera Link Committee since its inception and is a contributor to — and an instructor with — AIA's basic and advanced Certified Vision Professional (CVP) training program.
He will lead Smart Vision Lights' sales and business development efforts for the western region of the Americas from offices in San Jose, California. "I've watched Smart Vision Lights growing in the industry for a while now. I'm truly excited to be part of such an innovative, fast-growing team and look forward to contributing to many areas of the business," says Kinney.

"We are very pleased to have Steve on the team and look forward to expanding our footprint and presence in the West," says David Spaulding, President of Smart Vision Lights. "Steve will make significant contributions to various areas of the business as we continue to invest in new products and grow within our served markets."
About Smart Vision Lights
Smart Vision Lights (Muskegon, Michigan) is a leading designer and manufacturer of high-brightness LED lights for industrial applications, including machine vision. Smart Vision Lights products come with universal internal current-control drivers, offering constant or strobed operation, reduced wiring requirements, and easy installation. Smart Vision Lights products are also the safest on the market thanks to the company's in-house IEC 62741 light-testing laboratory, guaranteeing conformity and compliance for your lighting systems, regardless of where they are installed around the globe.