Smart Vision Lights Announces New Light Module Designed to Integrate Seemlessly with the Cognex Dataman 500 Reader
v>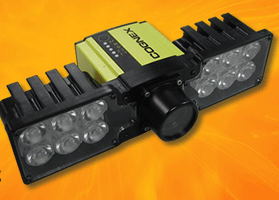 Smart Vision Lights is pleased to announce the release of the OverDrive Dataman (ODDM) Light Module. This light is specifically engineered to mount and integrate seamlessly to the front of all Cognex Dataman 500 readers. It features 12 OverDrive LEDs available in either standard or wide projection and matches the maximum scanning specs of the Dataman 500 with strobe speeds up to 1000 strobes per second. The ODDM Light Module also features the same technology and high intensity output as SVL's OverDrive Series of strobe-only LED lights.

*Available in all colors & wavelengths.

*Red, Red wide, and white only available exclusively through Cognex.