Small stepper motor with high power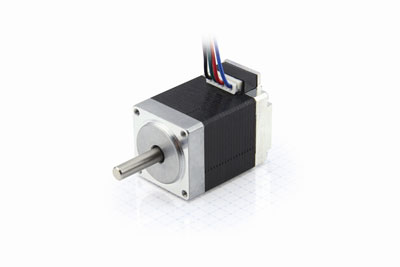 Feldkirchen – With the SC2818, Nanotec presents a stepper motor with a flange size of 28 mm and a torque of up to 0.22 Nm. The SC2818 thereby boasts in excess of 30% more torque than conventional motors of the same size. The step angle of the 2-phase hybrid stepper motor is 1.8°.
Like the other SC series motors from Nanotec, the SC2818 has an integrated connector, thus making it easy to adapt cables for customized applications. A connection cable is included in the scope of delivery.
The SC2818 motors are available in three lengths, each with one or two shafts. The version with the B-shaft is optionally offered with an NOE1 encoder with up to 2000 increments/revolution.
Due to its high torque and small size, the SC2818 motor series is ideally suited for use in laboratory automation or in service robotics.
About Nanotec
Nanotec Electronic GmbH & Co. KG is one of the leading manufacturers of motors and controllers for high-quality drive solutions. Since 1991, the company has been developing and distributing a broad range of products, which are mainly used in industrial automation and medical technology. Nanotec is headquartered in Feldkirchen near Munich and has subsidiaries in ChangZhou, China, and Stoneham/MA, USA.