SilverMax™ X34 Family Release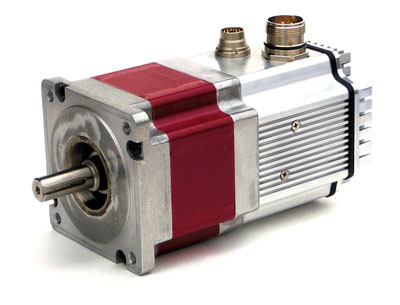 QuickSilver Controls, Inc. is proud to announce the release of our High Power NEMA 34 Integrated Hybrid Servo Family.
The Integrated Servo includes both an internal and external clamp, a 20A RMS, 40A peak driver operating from 12v through 72v. The SilverMax X-series includes expanded command and register space as well as many new commands and modes of operation.
Improved driver design provides extremely smooth motions from over a wide speed range. The Internal Permanent Magnet, High Pole Count Servo motor provides high efficiency and full power over a wide range of speeds. Available torque up to 3200 in-oz / 22.5 Nm for direct drive applications.