SICK Appoints Craig S. Smith as President of SICK Ltd.
rong>Smith will lead growth strategy to better serve customers, partners, and stakeholders in Canada

Minneapolis, Minn. – SICK, one of the world's leading producers of sensors and sensor solutions for industrial applications, and a technology and market leader in Factory and Logistics Automation as well as Process Automation, today announced it has appointed Craig S. Smith as president of SICK Ltd. in Canada.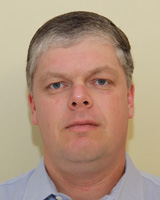 Smith is a successful senior leader with proven sales, marketing and operations experience in both the manufacturing and industrial automation business. He comes to SICK from Siemens Water Technologies, a subsidiary of Siemens Canada Ltd. He has also held positions of leadership at Omron, Rockwell Automation and several other automation technology companies in Canada.

In his new position, Smith is responsible for all sales, marketing, and operating activities within SICK's factory, logistics and process automation business segments in Canada, including strategic planning, business development, and improving operating efficiencies.

"We are fortunate to have someone who has extensive experience in managing technical sales, systems integration, and operations for industrial automation joining our company," commented Rob Barniskis, chief financial officer at SICK, Inc. "We are confident that Craig's expertise will better position our Canadian subsidiary for further growth."

Smith is a graduate of McMaster University, Hamilton, Ontario. He received a degree in Electrical Engineering and Management. He has also completed extensive professional development coursework, including an executive educational program at Massachusetts Institute of Technology (MIT).

About SICK
SICK is one of the world's leading manufacturers of sensors, safety systems and automatic identification products for industrial applications. With more than 450 patents, SICK continues to lead the industry in new product innovations. The diversity of its product line allows SICK to offer solutions at every phase of production in the logistics, automotive, packaging, electronics, food and beverage, material handling, environmental monitoring, and process flow markets. SICK was founded in 1946 and has operations or representation in 65 countries worldwide.