Servo motors with maximum torque density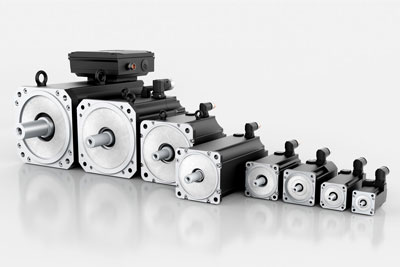 Dynamic powerhouse added to B&R's servo motor lineup

B&R has taken the next step in development of its 8LS servo motors. Three newly designed size 5 motors in lengths A, B and C fill out the mid-range of the 8LS product line. Compared to their predecessors, they offer more compact dimensions and improved thermal design.
High dynamics and strong performance
The new 8LS servo motors are highly dynamic and offer a high torque-overload ratio. They are per-fectly suited for applications such as plastics processing, printing presses and servo pumps. With a flange size of 142 mm, the new motors deliver excellent torque density. Customers profit from more power with smaller space requirements. They can be combined with any of B&R's many gearbox options and shipped as pre-assembled motor-gearbox combinations.
Safety included
All motors from the 8LS series are offered with an optional digital encoder and optional safety functions. For the majority of speed variants, motors up to size 7 are also available with a single-cable solution that combines the cables for the motor and encoder. This reduces cabling to a minimum and substantially re-duces installation costs.
About B&R
B&R is an innovative automation company with headquarters in Austria and offices all around the world. On July 6, 2017, B&R became a business unit of the ABB Group. As a global leader in industrial automation, B&R combines state-of-the-art technology with advanced engineering to provide customers in virtually every industry with complete solutions for machine and factory automation, motion control, HMI and integrated safety technology. With Industrial IoT communication standards like OPC UA, POWERLINK and openSAFETY as well as the powerful Automation Studio software development environment, B&R is constantly redefining the future of automation engineering. The innovative spirit that keeps B&R at the forefront of industri-al automation is driven by a commitment to simplifying processes and exceeding customer expectations.