See AVT Cameras in Action at Intertraffic Amsterdam
v>Don't miss out on the opportunity to see AVT cameras in action at Intertraffic Amsterdam from March 25-28, 2014.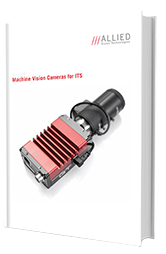 Come by our booth (#11.531) and have our team of experts answer all your questions about how machine vision cameras can benefit ITS applications.

Ahead of Traffic
AVT cameras are deployed in sophisticated ITS systems around the world and are ideal for a wide range of ITS applications (open road tolling, congestion charging, parking or speed and red light enforcement system) that require excellent image quality, high resolution, advanced camera controls and overall high performance in demanding traffic environments and varying light conditions.
Don't forget to pick up a free copy of our book on ensors "Machine Vision Cameras for ITS" to find out more about advanced camera features, which s are best for ITS, and how AVT machine vision cameras have been successfully deployed in traffic applications from open-road tolling to speed enforcement, and more.