SCHUNK Highlights at Automate 2011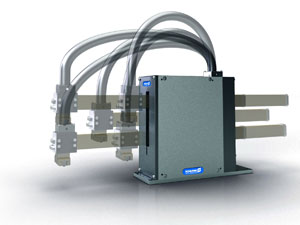 SCHUNK will exhibit at the Automate 2011 show which is held from March 21 – 24 in Chicago. Automate 2011 is the largest solutions-based showcase of automation technologies in North America. Formerly the International Robots, Vision & Motion Control Show which dates back to 1977, Automate now demonstrates the full spectrum of automation technologies and solutions for a broad array of industries. The show is held once every two years.
On booth #540 SCHUNK will present its unmatched selection of industrial automation components including: grippers, rotary actuators, linear actuators, robotic components, and sensors and accessories.
The highlights on the booth will be moving applications showing the new pick and place unit PPU-E30 as well as the modular linear axes system HSB:
Pick and Place unit PPU-E30:
The PPU-E carries out high speed assembly tasks with the highest precision. Cycle time is only 0.58 seconds including switching and gripping times at a 40 mm vertical stroke, a 120 mm horizontal stroke, and a moving mass of 2 kg. All the utility lines for power supply, sensor, and pneumatic systems are plugged into the rearward stationary connection.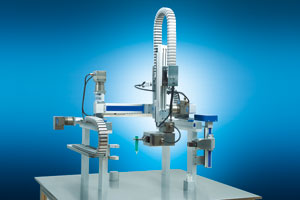 Linear Axes HSB:
With its System HSB, SCHUNK offers a comprehensive, complete modular system of linear axes. The HSB modular system enables different axis systems to easily be assembled into powerful and individual functional modules for different load ranges. The extensive range of different sizes, drives and guidance types provides a huge variety of options.
SCHUNK sponsors university
SCHUNK sponsored the Karlsruhe Institute of Technology - KIT to present the results of a research project on the development of new user interfaces for industrial maintenance and inspection robots. In the Emerging Robotics Pavilion the university will present a robot showing sensitive grasping techniques while using the SCHUNK SDH hand.