Safetics with 2023 ISO TC299 (Robotics) WGs Conference, Seoul, Korea (23.06.19~23.06.23) 
2023 ISO TC299 (Robotics) WGs Conference was held in Seoul, Korea.
Safetics CEO Heonseop Shin and Safetics counsel, Kyunghee University's professor Sungsoo Rhim are part of the WG3 council members and took part in this conference for discussion and amendment of robot safety standards.
Professor Rhim and Safetics CEO Mr. Shin have significantly contributed to the establishment of robot safety standards within ISO and Korea Robot Industry Association.
In association with Kyunghee university medical center, Professor Rhim and Safetics have established "Pain Tolerance" KOROS 1162-1:2021 standard that is currently being used within Korea to evaluate human-robot collision safety. "Pain Tolerance" is a more relaxed standard compared to "Pain Onset" of ISO TS 15066. This is because, it allows pain occurence, but sees the limit/tolerance of the pain up to the point that injuries will not be inflicted. Through series of ISO conferences and validation, ISO is soon going to implement "Pain Tolerance" standard within ISO TS 15066.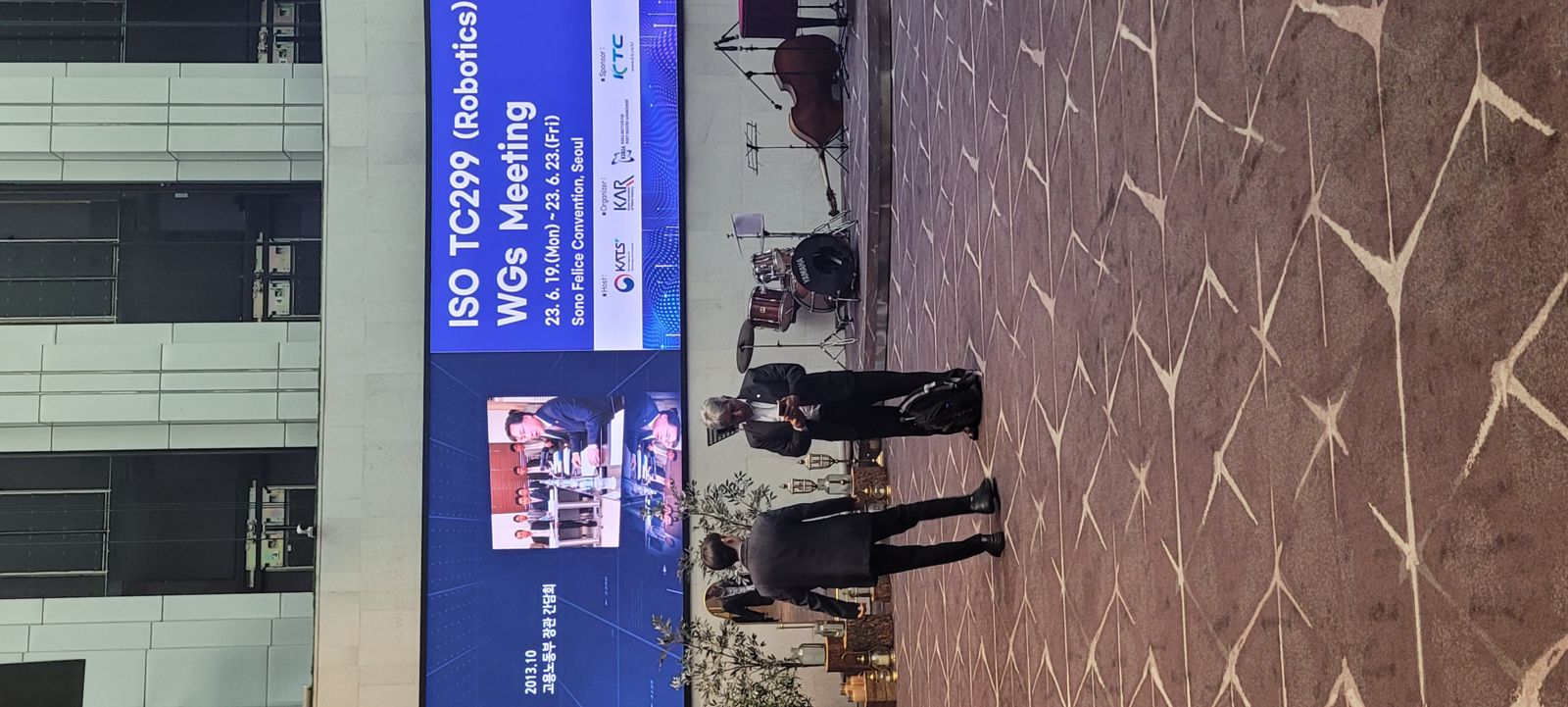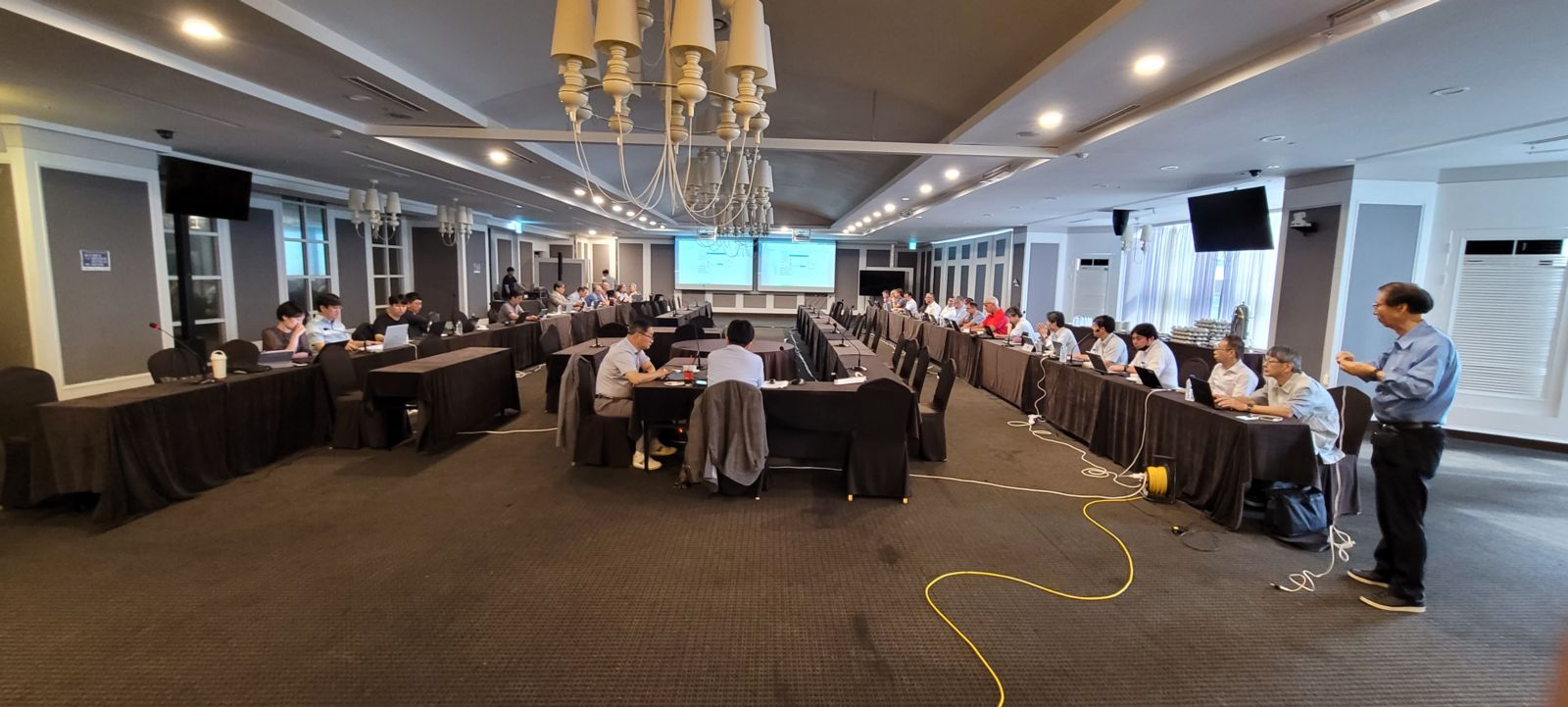 Web-based human-robot collision risk analysis software "SafetyDesigner" that is developed by Safetics, had been presented in ISO conference, and was complimented as a 'super solution'.
Safetics conducted booth exhibition in 2023 ISO TC299 (Robotics) conference to exhibit "SafetyDesigner" and safety intelligence module "SafetyGiver" that controls robot's speed automatically to not exceed the ISO threshold.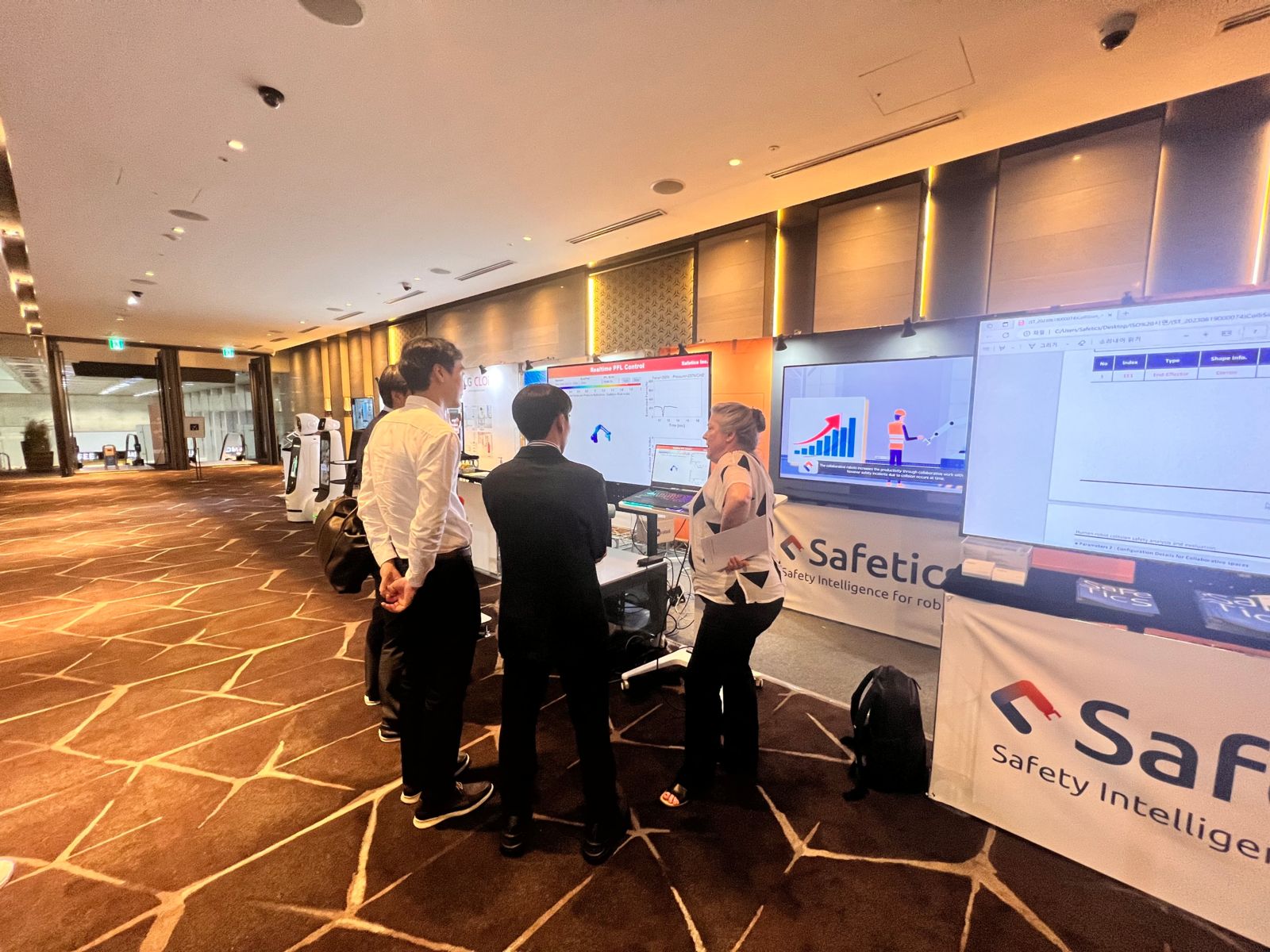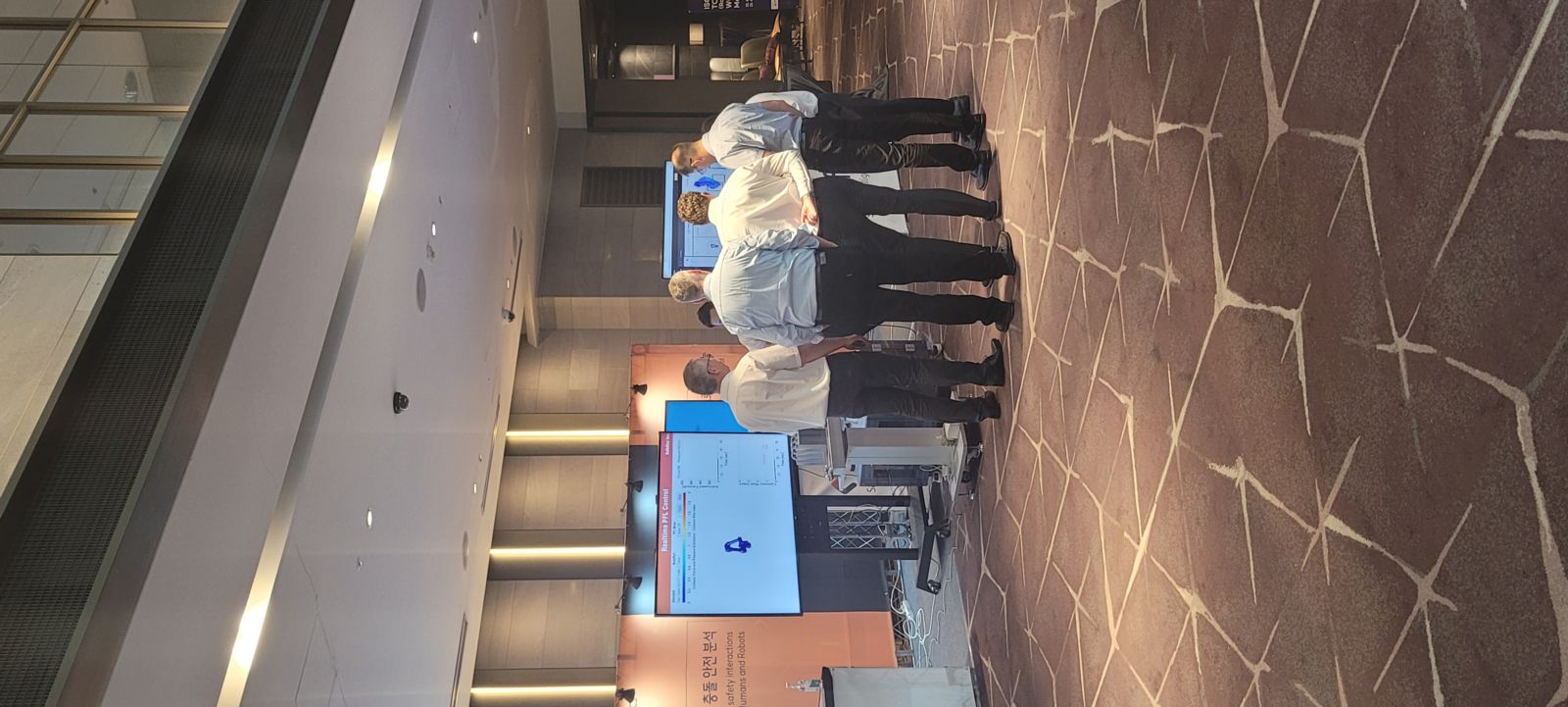 Safetics' office is located in Seoul, South Korea. We can provide both the software and online consulting services globally for PFL(Pressure & Force Limiting or Power & Force Limiting) evaluation and application of cobots.

For more information, please visit:
www.safetics.io

For inquiries, please contact us at:
www.safetics.io/contact