RobotWorx Hybrid Workcells: A New Economic Answer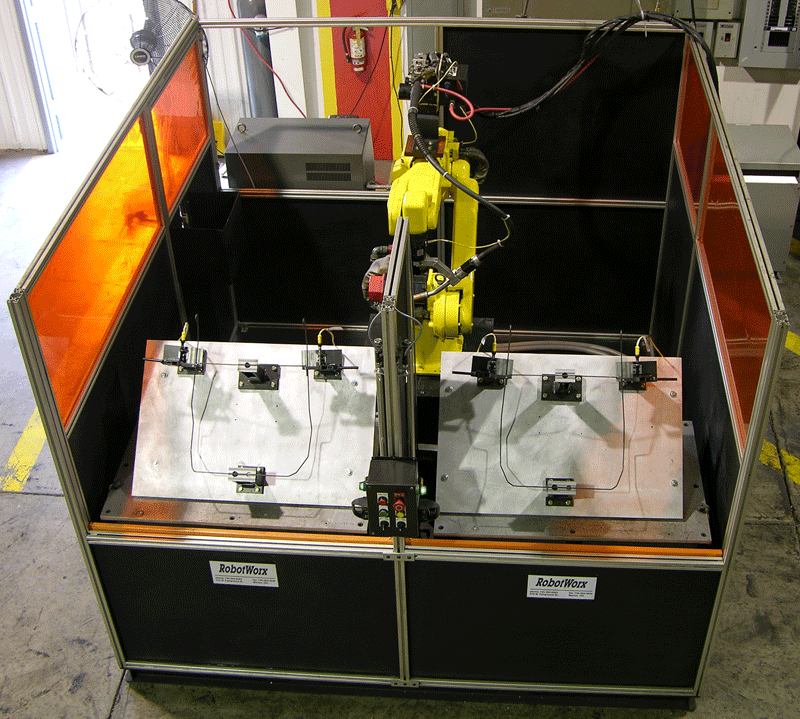 Marion, Ohio – A new workcell option from integrator RobotWorx merges cutting edge with affordable technology.
Today's economy has manufacturers looking for affordable ways to stay competitive. A RobotWorx Hybrid Workcell gives customers the opportunity to save money by mixing and matching new and used workcell components.
Whether your company wants the capabilities of a brand new robot at a lower price, or prefers an economical used robot combined with new tooling and safety features, The RobotWorx Hybrid Workcell is the answer. This option allows companies to choose between new or used robots, new or used workcells, a variety of different layouts, safety features, and a host of other peripherals.
The RobotWorx sales staff is experienced at providing creative workcells to fit budgets and performance requirements. Visit www.robots.com or call 740-383-8383 for more information about RobotWorx Hybrid Workcells.
RobotWorx buys, sells, and integrates new and used industrial robots and robot parts from a variety of leading manufacturers including Motoman, Fanuc, ABB, and Panasonic. Established in 1992, the Ohio-based integrator serves customers throughout the world.