RobotWorx Celebrates 19 Years in the Robotics Industry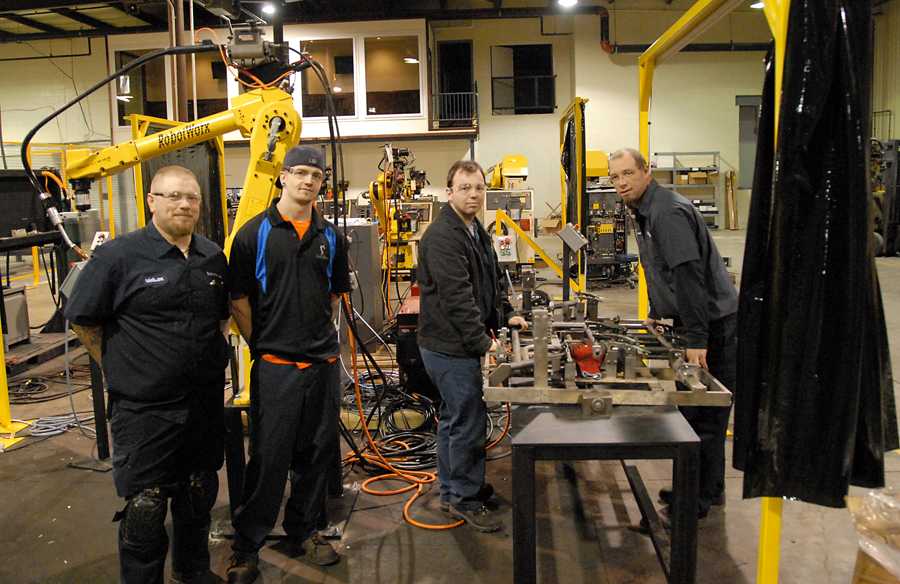 August 4, 2011 marked industrial robot integrator RobotWorx' 19th anniversary. The Marion, Ohio, robotics company began as a small consulting firm in 1992 and has quickly developed into a leader in the robot integration field. This past year was no exception.
"I'm very pleased with the growth RobotWorx has experienced throughout the past year," said RobotWorx CEO Keith Wanner. "We've been able to expand our staff, our capabilities, and our product offerings. I look forward to what the new year has in store."
RobotWorx' 19th year saw an expansion of product offerings to include such unique options as FANUC delta-style robots and Motoman dual-arm robots. In addition, newly established partnerships with Robotmaster software distributor, In-House Solutions, and EOAT manufacturer, Robotiq, now allow RobotWorx to provide customers with cutting-edge solutions to challenging machining and assembly applications.
Over the past year, a record number of new employees were added to the RobotWorx sales, robotic integration, and web teams. A dedicated CAD specialist joined the team, providing much-needed visual guidance for prospective buyers.
In addition, RobotWorx' web team focused its efforts on reaching customers with high-quality robot videos and other types of content. These new how-to, quick tip, and product profile videos are specifically designed to provide practical, helpful information so that companies can make more informed purchases and be better equipped to take care of their robots.
Finally, RobotWorx' 19th year was characterized by giving back to both the community and robotics education. CEO Keith Wanner presented The Ohio State University Marion regional campus with a 50K donation towards a new science building. The company also supported the efforts of Marysville U.S. First Robotics Club, IEEE at UIC Robotics Team, Junior Achievement of North Central Ohio, and participated in COSI Columbus Robotics Day.
About RobotWorx
A FANUC Authorized System Integrator, Motoman Solution Provider, and KUKA Robotics Partner, RobotWorx designs and builds workcells for a number of applications and industries. Call RobotWorx at 740-383-8383 for additional information about RobotWorx.