Robotmaster V6 at EMO 2013!
Robotmaster® V6, CAD/CAM for Robots, will present many new features for machining with robots. Robotmaster will be presented at EMO 2013 with 3 different robots (ABB, Staubli and Kuka) in the Robotmaster booth and with robots machining at partner booths. New tools have been developed for robot welding, plasma/laser and spray/coating that require point specific control. Robotmaster's easy to use, robot specific CAD/CAM, allows end-users to intuitively and dynamically apply process specific parameters (control the weld power settings, speeds, cut parameters, etc.) at any selected point. These new features eliminate the need to modify the points in the control which radically increases productivity.

In Robotmaster V6 the part setup process has also been radically improved! The user can easily visualize the robot in the workspace environment and perform quick visual and actual tests to determine the best position of the part in the robot workspace. Transitions between different paths can also be managed easily using the newly redesigned robot repositioning tool.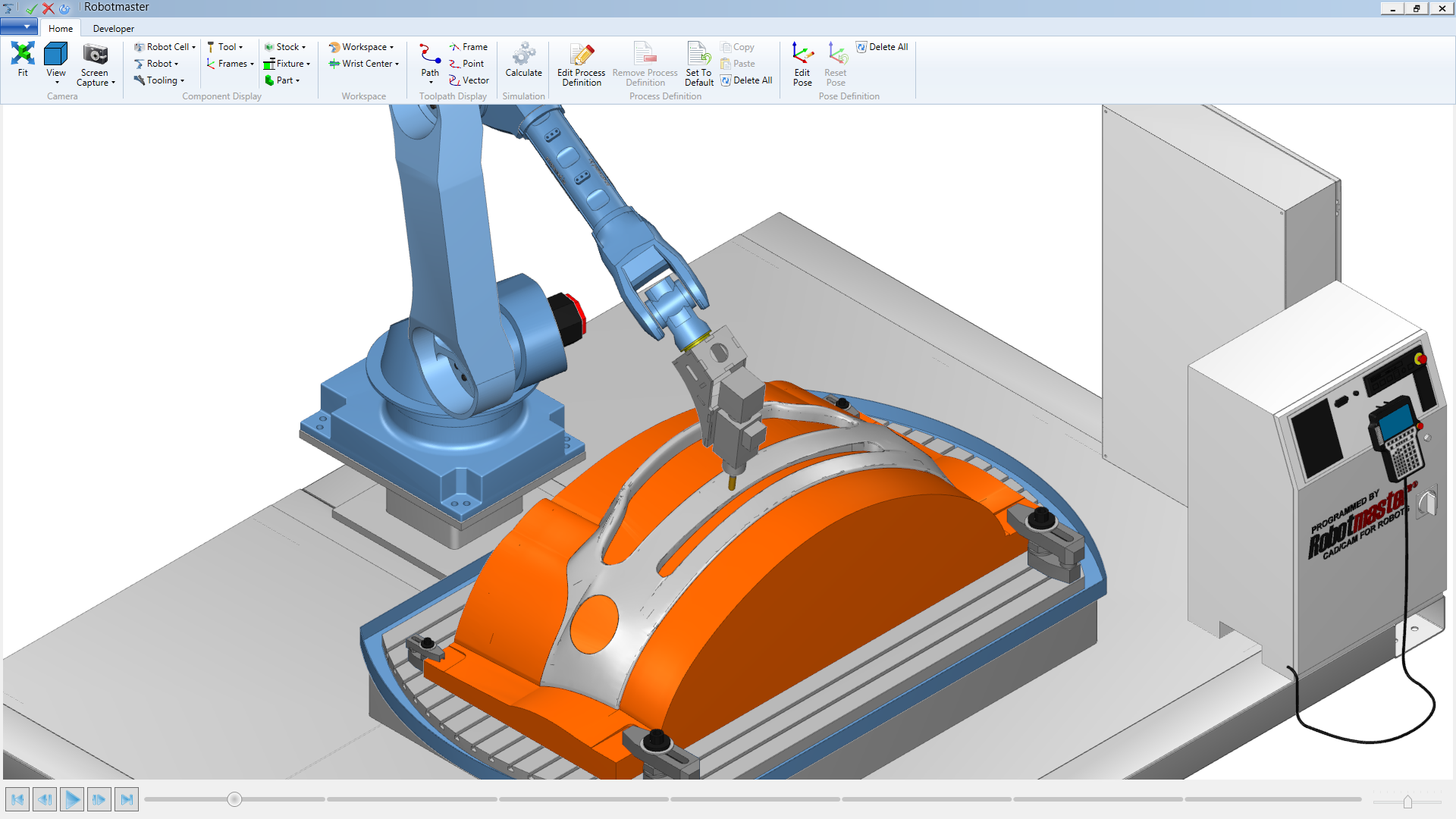 Robotmaster is a powerful and easy to use and integrated software solution for: CAD model import/creation, path generation, advanced robot kinematic resolution (singularities, joint limits, over travel, reach, etc.), simulation and code generation. A 6-axis robot can easily be programmed using Robotmaster with support for external axes (up to 3 rails/tracks and 2 rotary axes) - all in simultaneous motion if desired!
Robotmaster® is a product of Jabez Technologies, specialists in dedicated software solutions for robotic, industrial automation and manufacturing since 1997. Please visit us at EMO Hannover at the Robotmaster booth L24 in Hall 25 for a demo of the latest version and to see 3 different robots in action! For more information visit our website.